SLIDESHOW
The week in Apple news: Apple vs. the FBI, A9 chips in the iPhone 5se and iPad Air 3, and more
Apple headlines for the week ending February 19, 2016.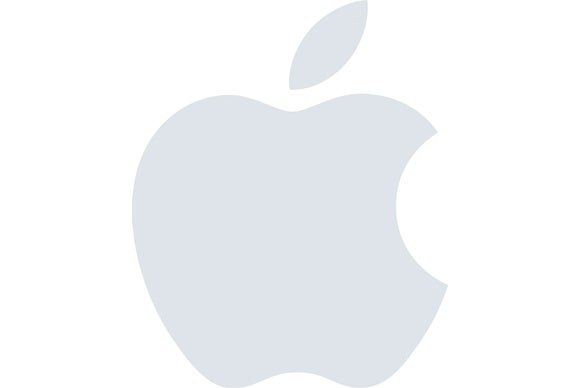 Apple headlines for the week ending Feb. 19, 2016
It's hard to imagine, but there was plenty of Apple-related news besides the FBI showdown. Considering the magnitude of the issue, though, you might want to read more, so you'll find some important links on the next slide. You'll find more Apple-related headlines in this slideshow. Just click on the link to get more information.
From IDG News Service's John Ribeiro:
The U.S. government "has demanded that Apple take an unprecedented step which threatens the security of our customers," [Apple CEO Tim] Cook wrote in an open letter to customers posted on Apple's website. He added that the moment called for a public discussion and he wanted customers and people around the country "to understand what is at stake."
From Macworld's Oscar Raymundo:
This new information about the iPad Air 3 having the A9X chip solidifies the connection between this new device and the mega-sized iPad Pro.
From Macworld's Roman Loyola:
The Trade Up With Installments plan is targeted at users of the iPhone 4, 4s, 5, 5c, 5s, 6, and 6 Plus and is only available at the Apple Store. You can bring in your old iPhone and Apple will give you credit for the device, and then you can pay off the new unlocked iPhone in monthly installments.
From Macworld's Oscar Raymundo:
This iOS update will also prevent future iPhones from experiencing Error 53 if they have their Home buttons repaired by a third-party repair shop. This update can only be installed by connecting the iPhone to iTunes on a Mac or PC, not over-the-air.
From Macworld's Nick Mediati:
If you qualify for a replacement and Apple has your name and a valid mailing address on record (either because you registered your MacBook or ordered it through the Apple Online Store), you don't have to do anything, and you can expect to receive a new cable in the mail sometime this month.
From Bloomberg's Brad Stone, Adam Satariano, and Gwen Ackerman:
[Johny] Srouji is the senior vice president for hardware technologies at Apple. He runs the division that makes processor chips, the silicon brains inside the iPhone, iPad, Apple Watch, and Apple TV.
From Macworld's Caitlin McGarry:
ICBC confirmed the Apple Pay launch, though it won't be the only bank on board to support the service...two more banks, China Construction Bank and China Guangfa Bank, are also planning to support Apple Pay.
From IDG News Service's John Ribeiro:
[Apple] said on Tuesday that it is opening a development office in Hyderabad that will have over 150 Apple employees supporting maps development. "The office will also have space for many contractors who will support our ambitious efforts locally," it added, without providing details.
From Bloomberg's Aleksandra Gjorgievska:
The iPhone maker will sell the securities in as many as 10 parts, with the longest-dated bonds maturing in 30 years...Proceeds will also back general corporate purposes, including repayment of debt and acquisitions.
From AppleInsider:
The plan reportedly calls for an all-glass facade through which pedestrians would be able to view the famous park. An amphitheater-style outdoor seating area with a fountain and cafe tables would be included.
From Macworld's Roman Loyola:
Essentially, iPhones given to Apple to recycle are torn to shreds. The company doesn't reuse chips or other components for fear of feeding the secondary market with fake Apple products.
From Reuters' Jonathan Stempel:
The 2nd U.S. Circuit Court of Appeals in Manhattan rejected a challenge by e-books purchaser John Bradley to the fairness, reasonableness and adequacy of Apple's class-action antitrust settlement with consumers and 33 state attorneys general.
From Vogue's Rob Haskell:
"Both the hand and the machine can produce things with exquisite care or with no care at all," says [Apple's Jony] Ive. "But it's important to remember that what was seen at one time as the most sophisticated technology eventually becomes tradition. There was a time when even the metal needle would have been seen as shocking and profoundly new."
Next Up: Check out these related slideshows
Today's Best Tech Deals
Picked by Macworld's Editors