SLIDESHOW
10 major headaches Apple fixed in iOS 10, macOS, watchOS 3 and tvOS
Among Apple's many (many, many) announcements at WWDC were plenty of fixes for little frustrations in each of its major platforms.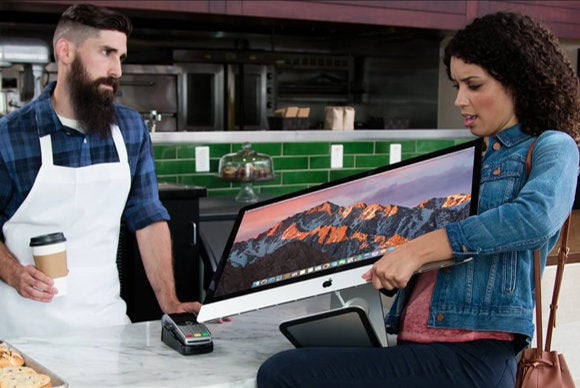 Improving every Apple platform
It was a jam-packed WWDC, and thankfully Apple gave us much-needed fixes to some of the most frustrating problems in all its major platforms.
What were some of your personal headaches that Apple cured with the annnouncement of iOS 10, macOS, watchOS 3, and tvOS?
iOS 10: Real reasons to use 3D Touch
When 3D Touch was first introduced last year with the iPhone 6s and 6s Plus, it seemed more of a novelty than a real feature. With iOS 10, however, you can use 3D Touch in new, useful ways, from creating widgets by deep-pressing on app icons to interacting with dynamic notifications from the Lock Screen.
iOS 10: Bye, bye native apps
Say goodbye to that folder titled "Apple Crap." In iOS 10, Apple if finally – finally! – giving us the option to remove native apps from the Home screen. These removable native apps include Stocks, Compass, and even more integral Apple software like Mail and Maps. 
Phil Schiller and Craig Federighi clarified that removing a native app from the Home screen doesn't actually delete the software from iOS, simply hides the link to it, which can be "reinstalled" from the App Store. 
iOS 10: Live Photos stabilization
It was barely mentioned at WWDC, but the Live Photos feature is getting updated in iOS 10, too. Apple has added Live Photos stabilization that will make your moving images "buttery smooth." That way, we won't need to install Google's Motion Stills app.
macOS: Auto Unlock with Apple Watch
With macOS, your Mac will be able to detect your Apple Watch and unlock automatically. That's right, no passwords required because the Apple Watch already serves as an authenticated device. All you have to do is wear it.
macOS: Apple Pay on the web
This feature is technically for both macOS and iOS.
Apple Pay has expanded to the web, more specifically to Safari. Now everytime you checkout by clicking the "Buy with Apple Pay" button on the Safari browser, you will be prompted to authenticate your transaction using Touch ID on your iPhone. No more having to go fetch your credit card or type in your information.
macOS: Picture-in-Picture for more productive video-watching
One of our favorite features of iOS 9 for iPads is coming to the Mac thanks to the new macOS. Picture-in-Picture lets you watch a video while using other apps. The resizeable, positionable window floats above whatever else you're doing—perfect for watching the WWDC keynote and live-blogging at the same time. 
watchOS: Apps launch 7x faster
Apple Watch's biggest software update, watchOS 3, brings a faster experience for using apps on Apple's smartwatch. By keeping your favorite apps in memory on a new Dock, you can launch them a lot faster—seven times faster, according to Apple. No more waiting for that spinning wheel to refresh the app's real-time content.
watchOS: Activity sharing to compete with your friends
Before watchOS 3, Apple Watch owners who wanted to brag about completing their Activity rings had to do so by sharing screenshots of their progress. Now, you can share your Activity rings with friends and keep each other in check about being active and working out.
tvOS: New Remote app for iOS
Finally your iPhone can stand in for every function of the fourth-generation Apple TV's Siri Remote—Apple's upcoming Remote update can even be used to play games, thanks to your iPhone's accelerometer and gyroscope. The biggest perk about having an iOS app as a Remote is that we'll be able to use the iPhone's microphone or its keyboard to enter login information and search queries.
tvOS: Single Sign-On for all your channel apps
The new tvOS will actually get rid of having to authenticate your TV plan every time you install a new channel app. Now, you will only have to sign-on to your TV provider once. This Single Sign-On feature will even show you all the channel apps that you have access to according to your TV plan.
Next Up: Check out these related slideshows
Today's Best Tech Deals
Picked by Macworld's Editors