SLIDESHOW
The Week in Apple News: MacBook Pro rumors, iPhone 8 rumors, drone videos of Apple Campus 2, App Store search ads, and more
Apple headlines for the week ending Sept. 30, 2016.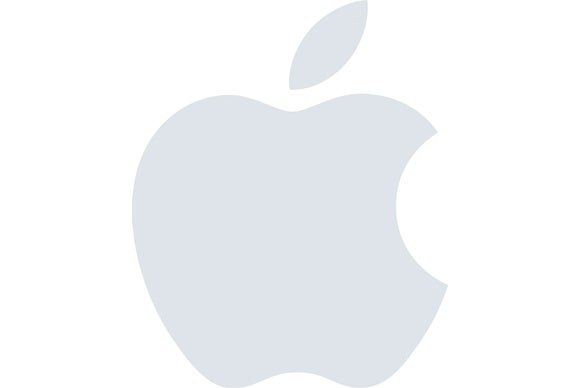 Apple headlines for the week ending Sep. 30, 2016
While there wasn't a major event or product release this week, there were plenty of Apple-related headlines. The important ones are in this slideshow. Just click the link to get more information.
From Macworld:
The MacBook Pro is expected to include a Touch ID and an OLED touchscreen bar that will replace the function keys on the keyboard. That new bar would make the MacBook more versatile, with keys changing according to which app is open.
From Macworld:
Apple may take a page from its own book and release an iPhone 8 with a glass front and back, similar to the iPhone 4 and 4s. The iPhone 8 and 8 Plus will, of course, be larger than those models, which were 3.5 inches.
From Macworld:
These Search Ads will give developers the opportunity to have their app be featured at the top of relevant search results. Developers can create Search Ads based on various targeting features—including popular search keywords, gender, age, and location—to get their app in front of the right people.
From Macworld:
These logs contain personal contact information, including phone numbers, and are stored in Apple's servers for 30 days before being deleted. Furthermore, Apple has shared these server logs with police after being compelled by a court order.
From BuzzFeed:
More so than any of its competitors, whom have had to contend with the deep suspicion of rights holders, Apple's streaming service has tried to position itself as a kind of sixth man for the established music industry, a white knight riding in to restore the commercial and cultural value of music after decades of decline.
From IDG News Service:
To infect its victims, the Trojan seems to be exploiting a known vulnerability in the MacKeeper antivirus software, according to Palo Alto Networks. That vulnerability can cause a Mac to execute remote commands when visiting specially crafted webpages.
From TechCrunch:
On iTunes, podcasts branded "Spoken Edition" will be short-form programs that offer listeners an audio version of the publisher's written content. That means you could "read" your favorite website or hear the news when you're doing other things — like walking your dog, commuting to work or working out at the gym, for example.
From Apple:
Apple's conference call to discuss fourth fiscal quarter results is scheduled for Thursday, October 27, 2016 at 2:00 p.m. PT / 5:00 p.m. ET.
From iDownload Blog:
To keep their apps alive on the App Store, Apple is demanding that developers submit updated versions for review within 30 days. After the 30 days have passed, Apple will remove any outdated apps from the store "until you submit an update and it is approved".
From MacRumors:
Apple maintained its year-ago score of 84 out of 100 in the survey, consisting of interviews with 3,500 customers chosen at random and contacted via email in June to share their experiences with recently purchased products like Macs and iPads.
From Macworld:
Apple is reportedly working on electronic health record software that will take advantage of all the data collected from HealthKit apps and use it in more meaningful ways—like to diagose medical conditions—and create a centralized place for all that information to live.
From Forbes:
Apple plans to brief them on the imminent launch of its bug bounty program – in which they will be rewarded with up to $200,000 for providing the tech titan with information on vulnerabilities across the firm's laptops and phones.
From Evening Standard:
Apple said it was looking forward to the 2021 opening of "our new London campus" as staff relocate to "this magnificent new development at one of the city's best-known landmarks".
Also:
Apple sets up first R&D center in China (DigiTimes)
Next Up: Check out these related slideshows
Today's Best Tech Deals
Picked by Macworld's Editors