SLIDESHOW
In memoriam: The discontinued Apple products of 2016
We fondly remember the products and technologies that Apple decided to end this past year.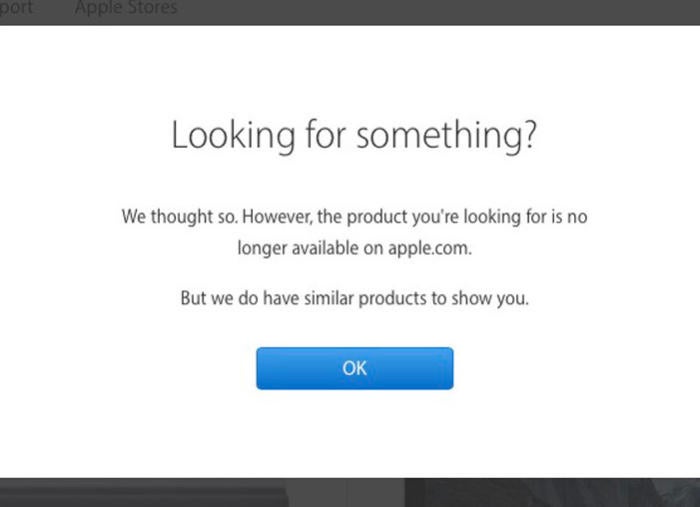 Looking back, moving forward
The modern-day Apple isn't afraid to stop making a product. The company has its reasons to do so: outdated technology, what it contributes to the bottom line, resource allocation, whatever. And as far as Apple history goes, 2016 may be remembered more for the products Apple discontinued than what the company released.
This slideshow is dedicated to the Apple products that came to an end this year. So pour yourself a cold one, raise a glass, tune in to a Boyz II Men classic, do whatever it is you want to do to pay tribute, check out this slideshow, and reminisce about these Apple products that are now part of tech history.
11-inch MacBook Air
Last October, Apple announced that the MacBook Air would as only a 13-inch version. The 11-inch model is no longer available to the general public. If you really, really want one, you have to figure out how to get in on a volume purchase by an educational institution—that's the only channel where the 11-inch MacBook Air is available.
13-inch non-Retina MacBook Pro
Apple switched the MacBook Pro to Retina displays in 2012, but the company kept one non-Retina MacBook Pro in its lineup: a 13-inch model that was originally released in June 2012. (The non-Retina is the bottom laptop in the picture above. A Retina MacBook Pro is on top.) It was discontinued this year, and it was the last Apple laptop that you could get with FireWire 800 and ethernet. You might be able to find one in the Apple Certified Refurbished online store.
Editor's note: This slide was added to the slideshow after the original post date. Thanks to @thebigopu2009 for pointing out the omission.
Thunderbolt and LED Cinema Display
Last July, Apple discontinued the Thunderbolt Display. Released in 2010, Apple actually stopped making the LED Cinema Display on 2013, but you could find it for sale. Now there are no signs of either display on Apple's online store. Maybe you can find find one at a retailer, if you hurry.
Apple is no longer in the stand-alone display business, so you'll have to look at third-party displays.
AirPort Time Capsule, AirPort Extreme, and AirPort Express
In November, Bloomberg reported that Apple dissolved the wireless router division. For now, you can still buy an Apple router on its online store, but the products haven't been updated in a long time. You're better off with a third-party device.
MagSafe
MagSafe isn't a product, but it is a much-loved feature of past Mac laptops. Apple stopped using breakaway power connector on the current MacBook or MacBook Pro. Those two laptops use Thunderbolt/USB-C for power, and a good yank on a connected power cable will send the laptop flying off your lap or tabletop.
If you're getting a new MacBook or 13-inch MacBook Pro, consider Griffin's BreakSafe Breakaway Power Cable ($40 MSRP; $30 on Amazon). It's a breakaway power connector that comes apart if you pull it, but it strong enough to stay connected during regular use. Read the review.
3rd generation Apple TV
Four years after its release, Apple pulled the plug last October on the third-generation Apple TV. The current Apple TV is better, but Apple was selling the older device for $69, which is a lot cheaper than the current device ($149).
Original iPad Air
When Apple updates an iOS device, it sometimes keeps the older device around at a reduced price, giving buyers an affordable option. The original iPad Air, released in October 2013, served that purpose. But when Apple revealed the 9.7-inch iPad Pro last March, the company discontinued the original iPad Air. The iPad Air 2, which came to market in October 2014, is the only Air model in the iPad lineup.
iOS 9 downgrades
iOS 9 isn't really dead, but If you upgraded your iOS device from iOS 9 to iOS 10, your device has passed the point of no return. Last October, Apple stopped signed iOS 9.3.5, which prevents anyone who has iOS 10 installed from downgrading the operating system.
iOS Game Center app
If you're heavy into iOS games, then maybe you miss the Game Center app. It was essentially Apple's attempt at a gathering point for the gaming community. The Game Center service live on, though; you access Game Center features through the games themselves, and adjust the settings in Settings > Game Center.
"OS X"
Apple's Mac operating system is still with us, but the moniker "OS X" is dead. The Mac operating system is now called "macOS," which fits better with Apple's other operating systems (iOS, watchOS, and tvOS). If you're looking for an installer of the last version of OS X (called El Capitan), try looking in the Purchased section of the App Store app.
Apple "Store"
Like OS X/macOS, this is another name change; the stores still exist. Apple's retail outlet was known as the Apple Store, but last May, the company decided to just go with Apple. To differentiate each store, "Apple" is followed by its Apple-defined location. For example, the Kansas City, Missouri store is called Apple Country Club Plaza. Another example: the store at the company headquarters in Cupertino, California, is called Apple Infinite Loop.
One foot in the grave: Desktop Macs
The Mac mini, iMac, and Mac Pro aren't dead, but to many longtime users, they might as well be. The current iMac was released over a year ago, and it's been over two years since Apple updated the Mac mini. As for the Mac Pro, it hasn't been updated since its introduction 3.5 years ago—an eternity in tech time. Worse of all, there's no sign of desktop updates coming from the Cupertino-based company.
Resurrected: RAID in Disk Utility
Among the dead products, product renames, and concept changes stood one thing that came back from the dead: RAID support in Disk Utility, Apple's storage management app. This feature disappeared in OS X El Capitan, much to the chagrin of capable Mac users who need to configure their storage devices. It made a welcomed return in macOS Sierra.
Next Up: Check out these related slideshows
Today's Best Tech Deals
Picked by Macworld's Editors