SLIDESHOW
iOS 10.3: All the new features worth checking out right now
From tracking your AirPods to leaving reviews in-app, here are all the best features now available on the latest version of iOS, 10.3.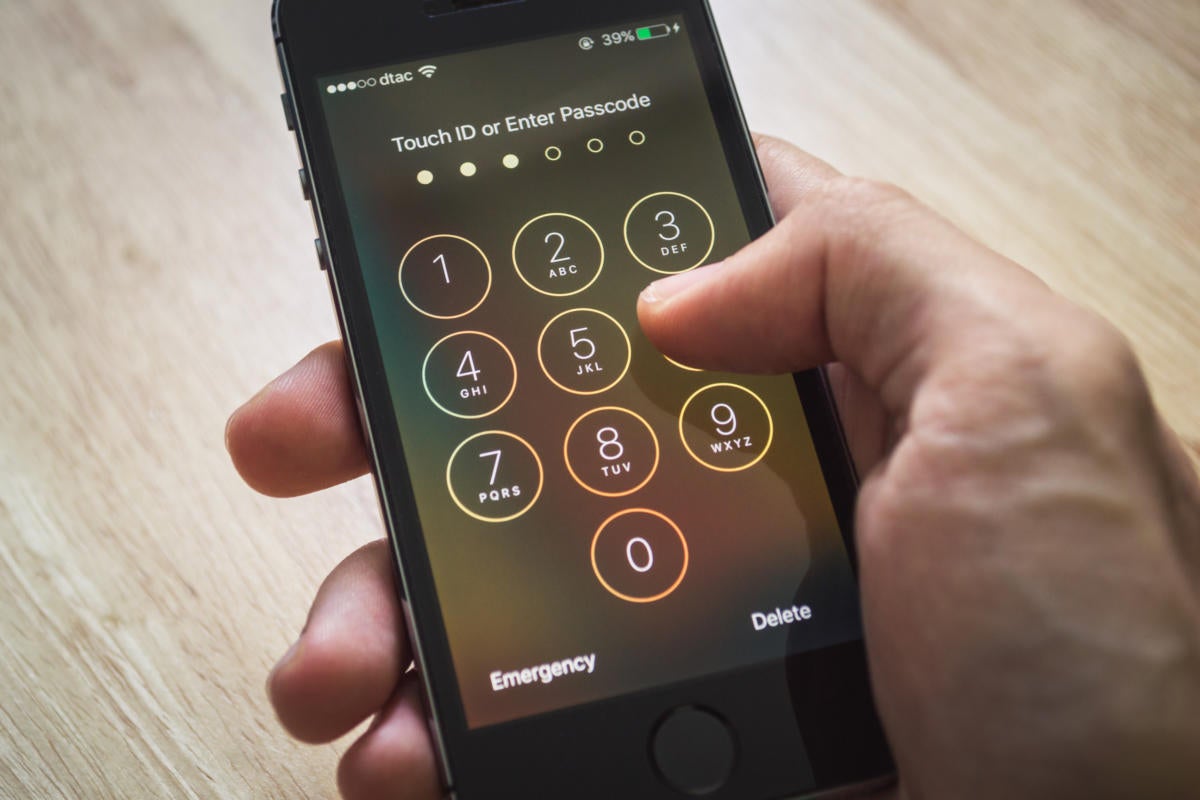 iOS 10.3 is finally here
After seven (yes seven!) beta releases, iOS 10.3 is ready for the masses. But before you install it, be sure to back up your device—and we really mean it this time, because iOS 10.3 comes with an all-new file system under the hood, as well as some cool new features. Here are a few of the most note-worthy upgrades.
Find My AirPods
The AirPods are truly wireless, meaning there are no wires to get tangled up in, but also no wires to keep these earbuds from getting lost. Thankfully, Apple addressed this situation by integrating a Find My AirPods feature into the Find My iPhone app.
After pairing your AirPods, the Find My iPhone app will automatically keep track of your precious earbuds, so you'll never have to go rummaging through couch cushions on a mad AirPod hunt again.
New Podcast widget
In the iOS 10.3 update, you will be able to add a Podcast widget to Control Center, allowing you to quickly continue to listen to your favorite podast or launch the next one on your list. This widget looks very similar to the Music widget, but instead of your recently played albums, you will get to see the cover art of the podcasts you're subscribed up.
To add the Podcast widget, swipe right from the Home screen, swipe all the way down past all your existing widgets, and tap "Edit." On that screen, find the Podcast widget and tap the green "+" sign. This screen also lets you rearrange the layout of your widgets.
Apple ID profile in Settings
After you install iOS 10.3, the first thing you will see in Settings is a new section with your name and photo. This new section houses all your most vital information that's linked to your iOS device, including your Apple ID, your iCloud and iTunes info, and your App Store settings.
In this section, you can update your payment information, check your iCloud storage, set up Family Sharing, and see a list of all the Apple devices that are registered to your Apple ID—including Macs, iPads, Apple TVs, and Apple Watches.
Write a review in-app
iOS 10.3 also gives developers the option to ask users to write a review without leaving the app. This way, users will be encouraged to leave more reviews and ratings without having to switch to the App Store.
In addition, app developers will also be able to respond to these reviews and everyone will be able to read the response, making the app review process more of a forum.
Faster-changing app icons
Before iOS 10.3, developers had to push out a new version of their app if they wanted to introduce a new app icon. But in iOS 10.3, app icons can be changed more frequently, at the developers' discretion. Some developers even let users change the default app icon. In Major League Baseball's At Bat app, for example, you can make your team's logo the app icon.
Hourly Weather forecast in Maps
You're now able to get more details about upcoming weather in the Maps app. Simply use Touch ID on the weather icon to the right of the screen to see what the weather is going to be like in that particular location in the next six-hour period. 
Updates to CarPlay
This update also gives CarPlay improved app-switching capabilities. Now you can quickly switch between your media, messaging, and travel apps without having to go to the Home screen first. 
In addition, the Music app has added an Up Next screen so you can see all the music that's in your queue. Plus, you can access album view from the song screen.
iCloud calling now on Verizon
Verizon customers can now use any iCloud-connected device to answer Wi-Fi calls. This means that you can answer a call on your Mac, your iPad, or Apple Watch even if your iPhone is not nearby. This feature was already available for AT&T, T-Mobile, and Sprint customers.
To set this up, you will first need to enable Wi-Fi calling by going to Settings > Phone. Then, on that same screen, tap on "Calls on Other Devices" and toggle it on. This will surface a list of all your iCloud-connected devices, where you can toggle on which ones you would like to be able to answer calls.
Switch to Apple File System
One of the most significant changes in iOS 10.3 is also perhaps one of the least noticeable. Apple has made a switch in the iOS file system, going from outdated HFS+ system to the new Apple File System (APFS). Using APFS may result in free storage space on your device.
The best of the rest
That's not all! iOS 10.3 also brings welcomed changes to Siri, Safari, and HomeKit capabilities. Here are other subtle but noteworthy features to check out:
Siri learns cricket. Ask Siri to tell you the scores from the Indian Premier League and International Cricket Council
Reduced Motion in Safari. If you're sensitive to visual effects on your iOS device, they will no longer be a problem when surfing Safari.
iCloud storage breakdown. Wondering how much iCloud storage your photos, docs or backups are taking up? Now you can get a breakdown by going to your iCloud settings.
Home app light controls. Turn on pre-programmed scenes for your Homekit-enabled devices using the Home app.
Next Up: Check out these related slideshows
Today's Best Tech Deals
Picked by Macworld's Editors