SLIDESHOW
The original iPhone in photos: Looking back on the iPhone that started it all
Never seen an original iPhone, or has it faded from your memory? Take a look at the smartphone that started it all in this slideshow.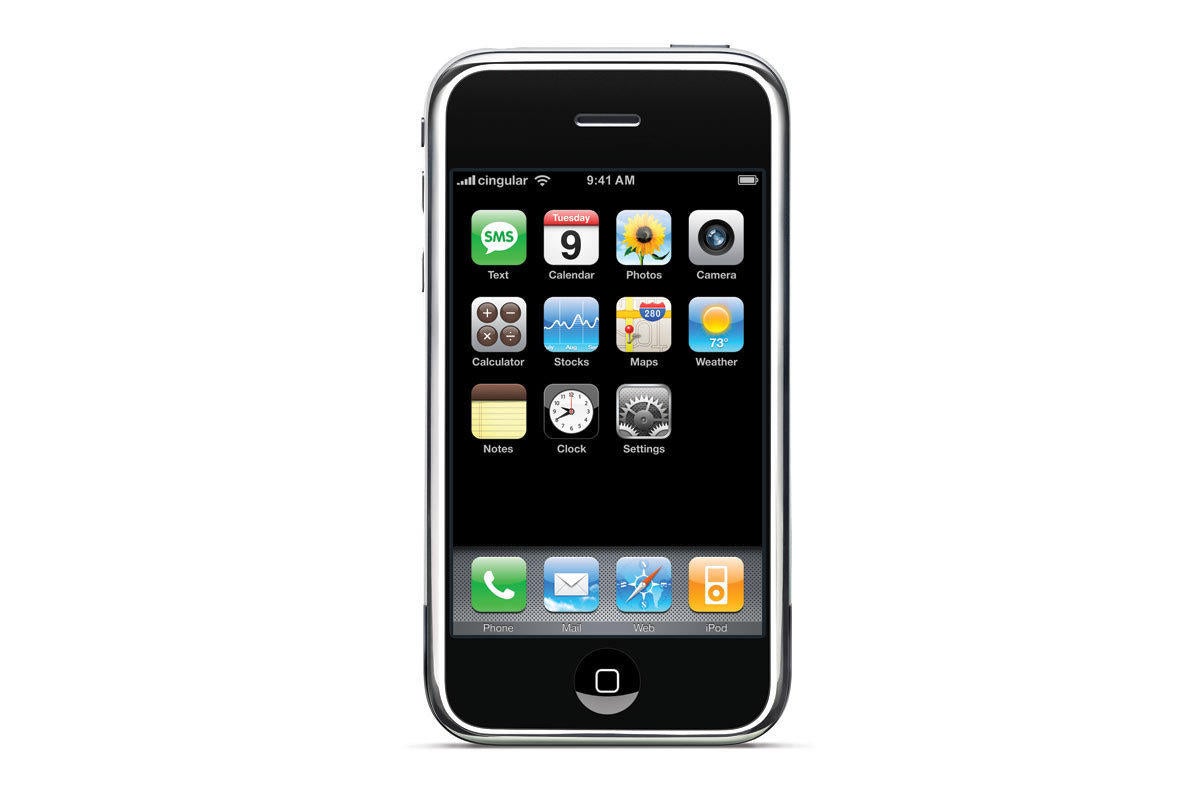 2007: The year the iPhone was born
Making its debut on June 29, 2007, the iPhone was released to much fanfare. Initially, Apple sold more than 6 million units, and the company has gone on to sell hundreds of millions of iPhones since then.
Slide to unlock
To unlock the first iPhone, you touched the arrow button on the lock screen and dragged it over to the right. "Slide to unlock" became one of the iPhone's signature features, but it was eventually replaced by Touch ID.
Aluminum case
The back of the original iPhone featured a brushed aluminum case. Apple used plastic in the next two iPhones, and then glass, before switching back to aluminium.
Thickness
The original iPhone was 0.46 inches thick. Apple continually works towards making the iPhone as thin as possible—the iPhone 7 is 0.28 inches thick.
iPhone dock
Apple included a 30-pin dock with the 2007 iPhone.
iPhone dock
The dock used an included 30-pin-to-USB cable to connect to your computer. 
The one that started it all
Next Up: Check out these related slideshows
Today's Best Tech Deals
Picked by Macworld's Editors