Updated
The best wireless chargers for iPhone X and iPhone 8
Apple finally got on board the wireless charging train. Here's what to look for when picking out a charger for your iPhone 8 or iPhone X.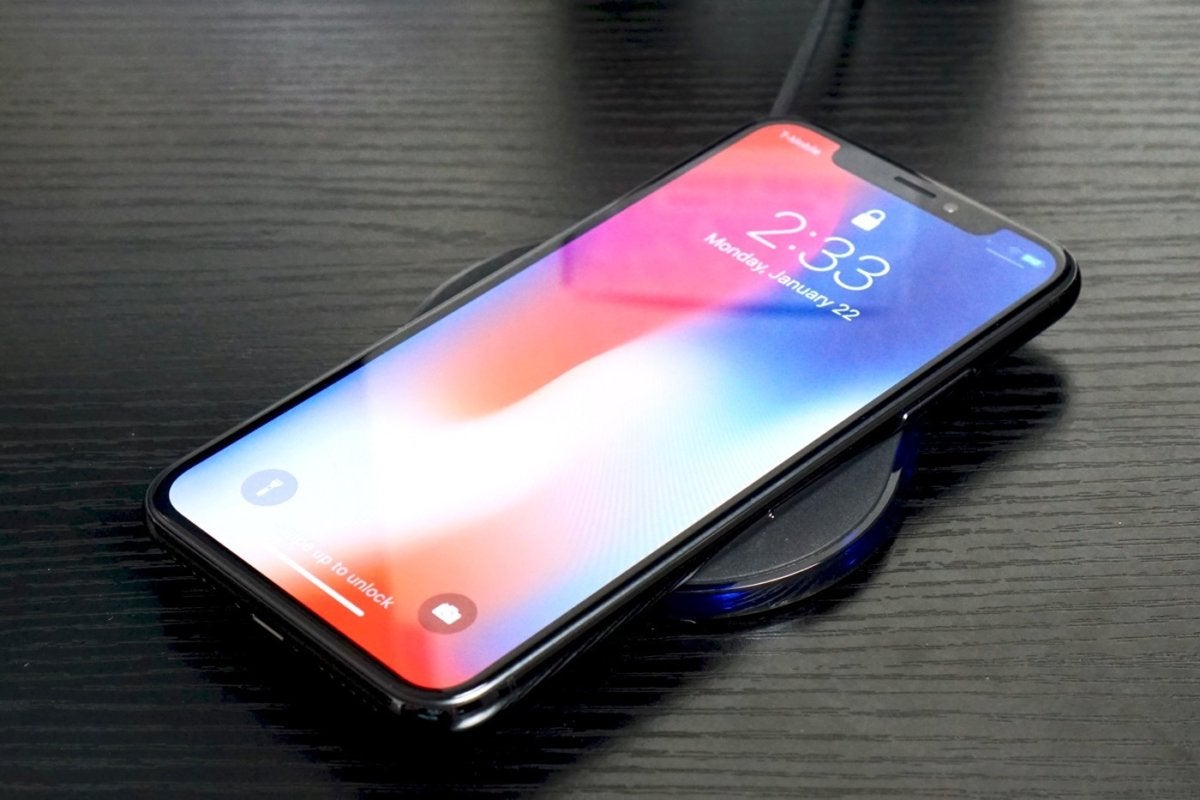 With the iPhone 8 and iPhone X, Apple has finally joined the wireless charging revolution. For years, many Android users have had the ability to simply plop their phone on a pad to juice it up, but to do that with an iPhone used to require a special (and bulky) case.
Wireless charging isn't always a great substitute for plugging in, but it's a very convenient way to keep your phone topped off through most of the day. A wireless charger on your desk means no more plugging and unplugging throughout the day and a full charge when you head home from work. A wireless charger next to your bed makes it easy to grab and go in the morning, or just pick up your phone to "check one thing" without fussing with the lightning cable.
We've tested a big heap of wireless chargers, and these are some of our favorites.
The best wireless chargers
Wireless chargers tend to come in two variants: stands and pads. A pad is great for your bed-side table or lying inconspicuously on your desk, but there are times when a stand makes more sense. In particular, they're useful for those with an iPhone X, as a good stand with a steep angle will point your phone and your face enough for Face ID to work. This makes it a lot easier to unlock your phone to quickly check something without taking it off the charger.
Stands are great for reading your phone while it charges, but sometimes you want it to lie flat. It's less conspicuous on your desk or bedside table, and easier to just plop it down in any direction. Wireless charging pads tend to be a little less expensive than stands, too.
Spigen Essential F306W Fast Wireless Charger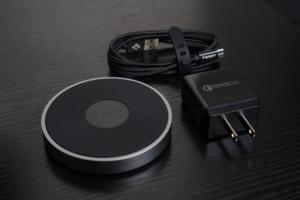 Spigen's new F306W charging pad is a nice improvement over its old F301W model. The design is much improved, with a sturdier and heavier metallic frame that won't move around on your desk or bedside table. The charging indicator light is small, forward-facing, and dim enough not to be a distracting next to your bed in a dark room.
It's got a fairly broad "sweet spot" for charging, so you don't have to fuss with placing your phone just-so to get a connection. It comes with a Qualcomm Quick Charge 3.0 power adapter and a nice braided micro USB cable. It supports Apple's faster 7.5W charging mode, and if you've got a newer Samsung flagship phone you get 10W fast charging. In fact, Spigen says the pad supports up to 15W wireless charging, and while current phones don't go that high, it's a bit of future-proofing that may come in handy one day. Heat dissipation is pretty good, too, so the charge rate shouldn't slow down over time.
You don't get something for nothing, though. The F306W, while a much nicer product, is twice the price of the F301W. Unless your plug is really close to where you need to put the pad, you'll have to dig up a longer microUSB cable, too. At just over three feet long, the cable included here is just short enough to be frustrating.
RAVPower RP-PC069 Wireless Charging Stand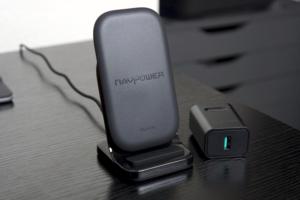 RAVPower's latest charging stand is a nice improvement over its previous models. It's got a sleek, unassuming design with a nice big ruberized pad to rest your phone on, and two coils so your iPhone will charge in either portrait or landscape orientation. The angle is steep, almost entirely upright, which made us worry that Face ID wouldn't work well. In testing, Face ID worked just as well as with most other wireless charging stands.
This new charger supports 5W and 10W modes on Android phones, and Apple's own 7.5W standard on the latest iPhones, too. RAVPower has impreoved the cooling to keep the charging coils from getting too warm, which can slow down charging performance.
The braided micro USB cable is a nice touch, but it's only about four feet long. We had trouble making it reach the socket with the stand sitting up on a desk. As with so many other wireless charging stands, it can be a little wobbly if you try to use your phone with too much force. Making the base just a little bit longer in back would have made it less prone to tilting.
At $50 it seems a little expensive, but that cost is offset by the 24W USB-A power adapter included in the box. It's not perfect, but it's a great choice for the price.
Other wireless chargers tested
While these other chargers weren't our favorites, they may suit your own needs. There are only so many different ways you can wrap a copper coil in a hunk of plastic, so it's safe to say that your own personal sense of style and pricing sensitivity might a different charger the right choice for you.
Are you interested in a charger you don't see listed here? That's not surprising—while we try to cover the most popular brands, there are literally hundreds of wireless chargers on the market. We can still help make sure you get a product you're happy with, though. The next page contains some helpful general advice to consider when deciding which wireless charger to buy.
Shop Tech Products at Amazon