Apple could start its own subscription news service. What's it like to use an external graphics card with a Mac? Could a cheaper HomePod be coming soon? We also feature your comments and questions for Leif Johnson, Roman Loyola, Dan Masaoka, and Michael Simon in the Macworld Podcast, episode 601.
Get info
Here are relevant links to get more info on the stuff we discussed on the show.
Poll results
Before the show, we asked (via Twitter) what's the most you would pay per month for an Apple premium subscription news service? Here are the results.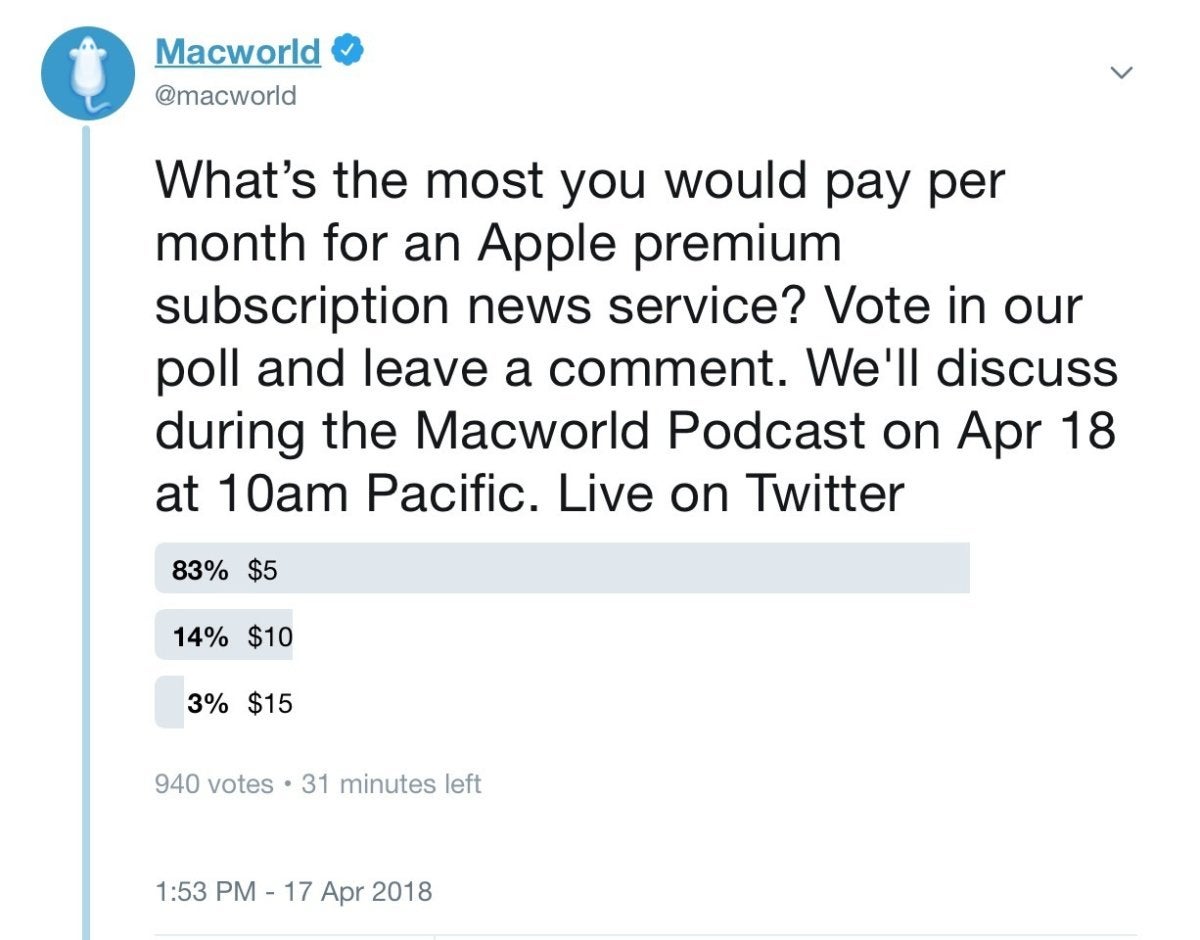 Watch us live
The Macworld Podcast broadcasts live on the internet on Wednesdays at 11 a.m. Pacific. You can watch on Twitter via Periscope or on the Macworld YouTube channel.
Can't watch us live? An edited video version will be available in iTunes a couple of hours after the live show.
Listen to the audio version
Subscribe to the audio version
You can subscribe to the Macworld Podcast—or leave us a review!—right here in iTunes. Or you can point your favorite podcast-savvy RSS reader at: http://feeds.soundcloud.com/users/58576458-macworld/tracks
To find previous episodes, visit Macworld's podcast page or our home on Soundcloud.
Note: When you purchase something after clicking links in our articles, we may earn a small commission. Read our affiliate link policy for more details.
Roman has covered technology since the early 1990s. His career started at MacUser, and he's worked for MacAddict, Mac|Life, and TechTV.