GALLERY
10 Mother's Day gift ideas she will love
Give mom something she can actually use.
Mother's Day is on May 13, and while you can get her the same ol' same ol'-flowers, jewelry, cookware, a mani-pedi, a nice candle-why not get her something she can actually use with her iPhone or MacBook? Here are some gifts we think mom will truly appreciate. And if mom is really, really into candles, we included one of those, too.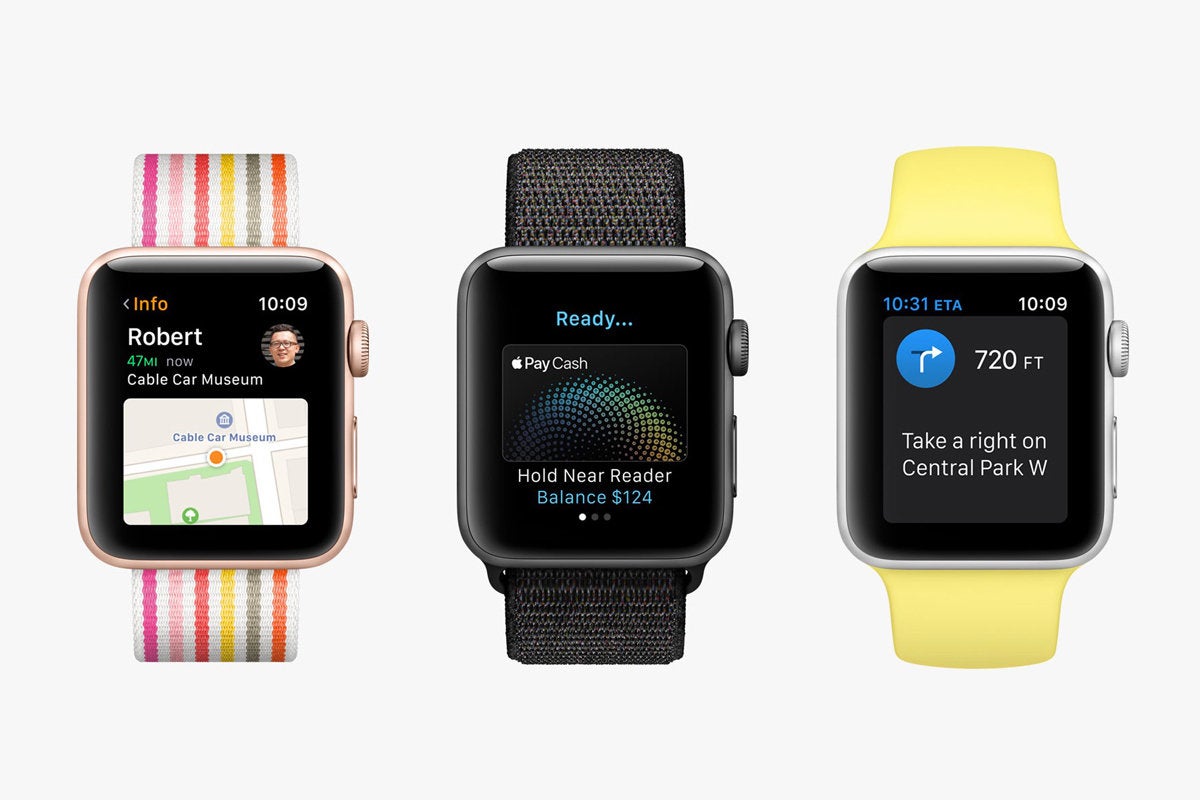 Apple Watch Series 3 GPS + Cellular
The Apple Watch Series 3 GPS + Cellular is an ideal companion for someone who is as busy as mom. With built-in LTE, mom can still use the Watch to makes and receive calls, texts, and emails, get notifications, keep track of a schedule, and more. It's also a great fitness tracker with an enhanced Workout app and better music-playback controls.
Mom already has an Apple Watch? How about a new Apple Watch band?
Apple AirPods
Whether mom is on a morning run, out and about town, or commuting to work, Apple's AirPods are a great way to listen to a playlist of favorite songs or podcasts-and AirPods produce great sound, too. When the phone rings, just double-tap the AirPod to answer it.
Apple Music subscription
Why settle for a single CD of mom's favorite artist when you can give access to millions of songs from thousands of artists? Apple has a deal where you can give a 12-month Apple Music subscription for $99. That's a $20 savings. Mom can use Apple Music on her iPhone, iPad, Mac, or HomePod.
Apple Photos custom photo book
RAVPower RP-PC069 Wireless Charging Stand
RAVPower RP-PC069 Wireless Charging Stand
A wireless charger like RAVPower's RP-PC069 is a helpful gadget to have if mom is sporting an iPhone X, iPhone 8, or iPhone 8 Plus. Just plop the iPhone on to the RP-PC069, and that's it—the pad senses the phone and starts to charge it. And since the stand props the iPhone up, it's great to use for FaceTime calls.
LuMee Duo for iPhone X

LuMee Duo iPhone for 7 Plus/8 Plus
LuMee Duo iPhone case
If mom has the duty of being the family documentarian, good pictures are a priority—and having enough light can go a long way towards that goal. The LuMee Duo features LED lights on both the front and the back of its case, illuminating your subjects when you're taking a picture with either front of back iPhone camera.
iOttie Easy One Touch Qi Wireless Fast Charge CD Slot...

iOttie Easy One Touch Qi Wireless Fast Charge Car Mount

iOttie Easy One Touch Qi Wireless Air Vent Fast Charge...
iOttie Easy One Touch iPhone car mount
Mom's always relying on the iPhone's GPS and Maps for driving directions, so it's a good idea to put the iPhone in a car mount to provide a better view so her eyes stay on the road. The Easy One Touch has an easy-to-use mechanism to keep the phone in place so it doesn't jar loose from the twists, turns, and bumps of the road.
Anker PowerCore+ mini 3350mAh
Anker PowerCore+ Mini 3350 portable battery
Mom's phone is always on the brink of running dry? This small pocketable charger can give a plus-sized iPhone well over a 60 percent charge, more than enough to keep the iPhone working until it can be plugged in. Available in black, blue, gold, pink, and silver.
Griffin Technology Griffin BreakSafe Breakaway Power...
Griffin BreakSafe Magnetic USB-C Power Cable
This power cable for the MacBook has a breakaway USB-C connector, so if mom's working at the coffee shop and someone trips over the cable, the MacBook won't go flying across the room. The BreakSafe can work with the MacBook Pro, but it charges at a slower rate.
Twelve South Inspire: Mac Candle No. 2 | Limited...
Twelve South Inspire: Mac Candle No. 2
Moms who are die-hard Apple fanatics will love this candle with its Apple-inspired container design. This candle is an update from Twelve South's 2016 candle, which supposedly smelled like a new Mac. This candle, according to the company, has "strong notes of bergamot and armoise, with hints of citrus, amber and musk."
Next Up: Check out these related slideshows