If you'd asked me a little over a year ago, I might have told you that Apple's silicone iPhone cases were among the worst products on its shelves. Friends who'd bought them for the iPhone 6 and before told me horror stories of the silicone peeling as though it had a tragic skin condition, or how it retained grease as enthusiastically as a Waffle House napkin. Occasionally I even saw the evidence myself.
In June, though, I picked one one of the newer versions in a bar on a friend's iPhone X. I immediately wanted to take it home. So grippy! So slim! My own popular third-party case felt like a brick by comparison.
As the iPhone refresh that culminated in the XS was still a few months away, I resolved to make it my primary case for my iPhone 8 Plus. I'd subject it to the little hells of my everyday life and report back with the results. It's a branded Apple product, after all, and as such it deserves Macworld's full attention.
And now here we are. The honeymoon should be over, but I'm still in love. I've even bought another one for my new iPhone XS Max. Whatever garbage Apple's silicone cases may have been in the past, the new ones are worthy of the logo they bear on their backs.
Slim pickings
I was first drawn to the iPhone silicone case for its slim yet sturdy profile, and that's what continues to attract me today. It allows the phone to slip into my pocket almost as effortlessly as if it were naked, but with just enough protection to diminish any fears I may have about accidentally dropping it in the act.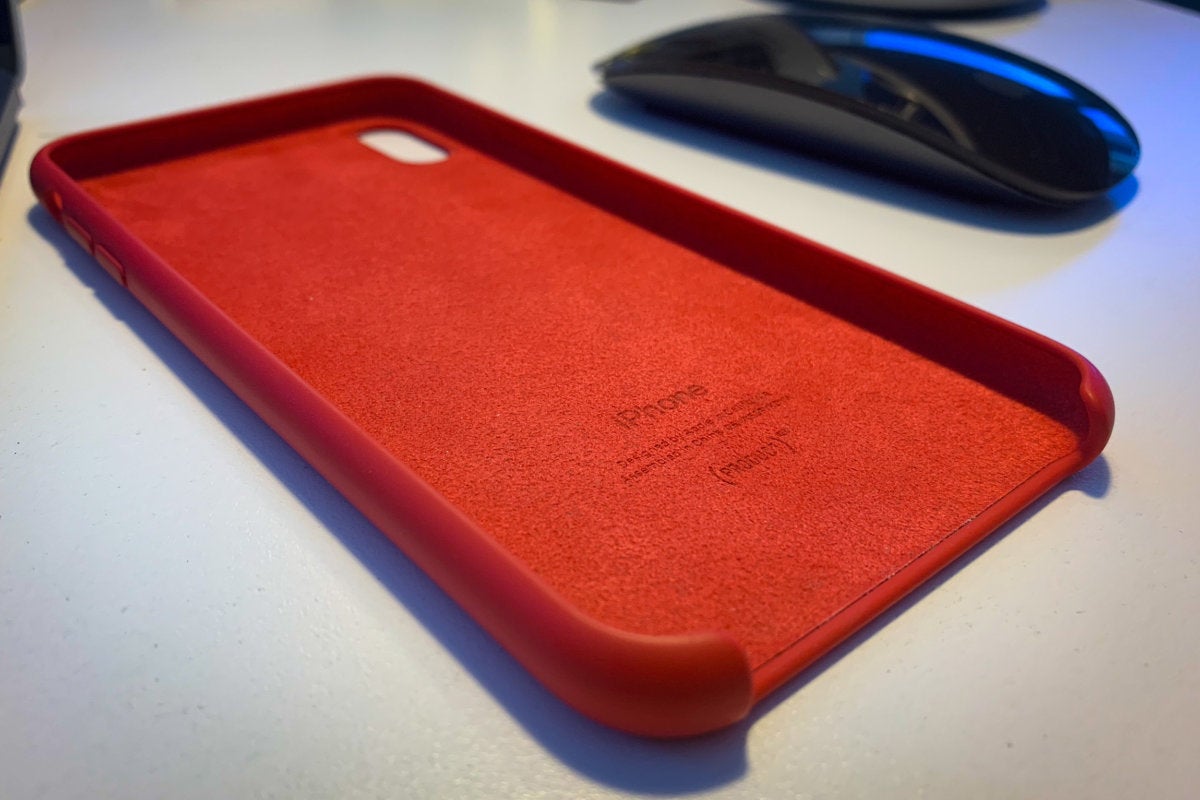 Plenty of third-party companies make thin cases, but few others do such a good job. So snugly does the case cling to the hardware, in fact, that it almost feels as much a part of the device as the old plastic casing for the iPhone 5c.
The buttons align perfectly. The case wraps around the iPhone XS Max camera with barely a hair's width to spare. In fact, I could see how someone could think it fits so well that it's little tight, but then I'm not sure why you'd take off the case that often anyway.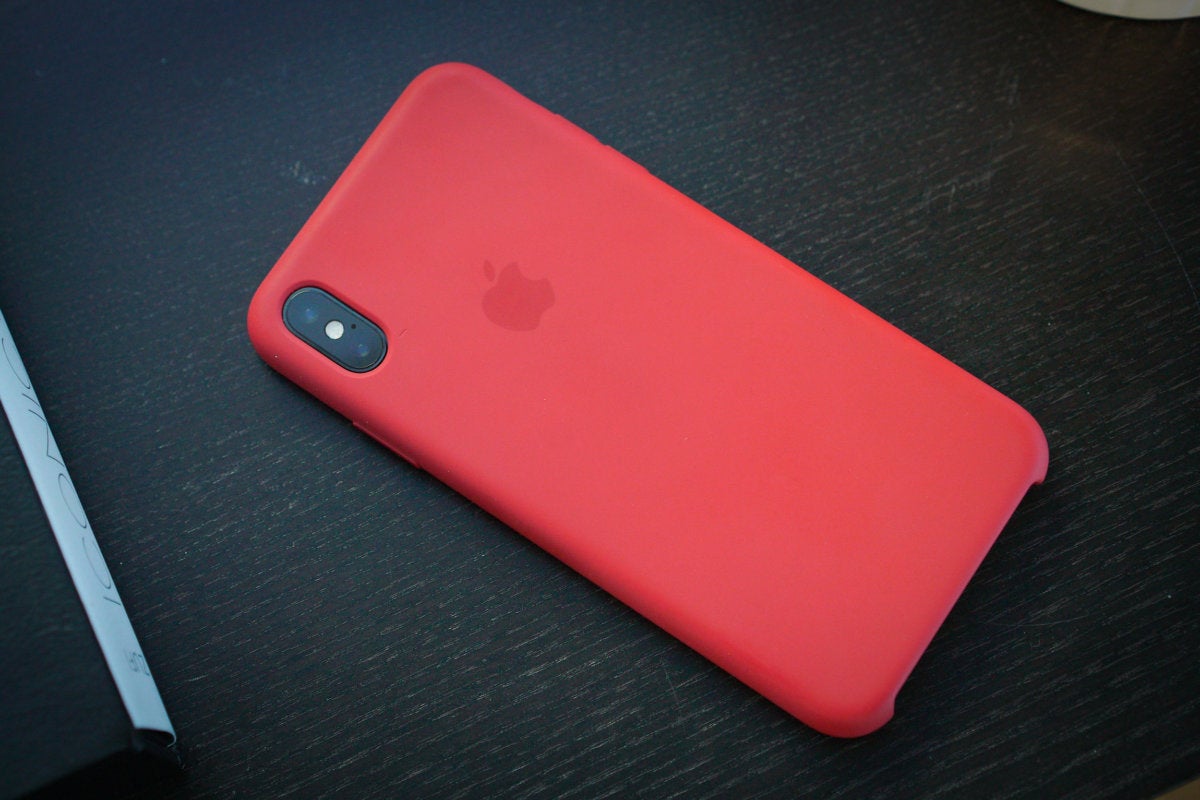 It'd be even thinner if it weren't for the gentle lip around the edge, which protrudes just far enough to keep the $329 OLED display from kissing the pavement in a tumble. Other cases achieve greater thinness by ditching the lip, but its presence here is a welcome reminder that Apple keeps the well-being of our wallets in mind more than we sometimes give it credit for.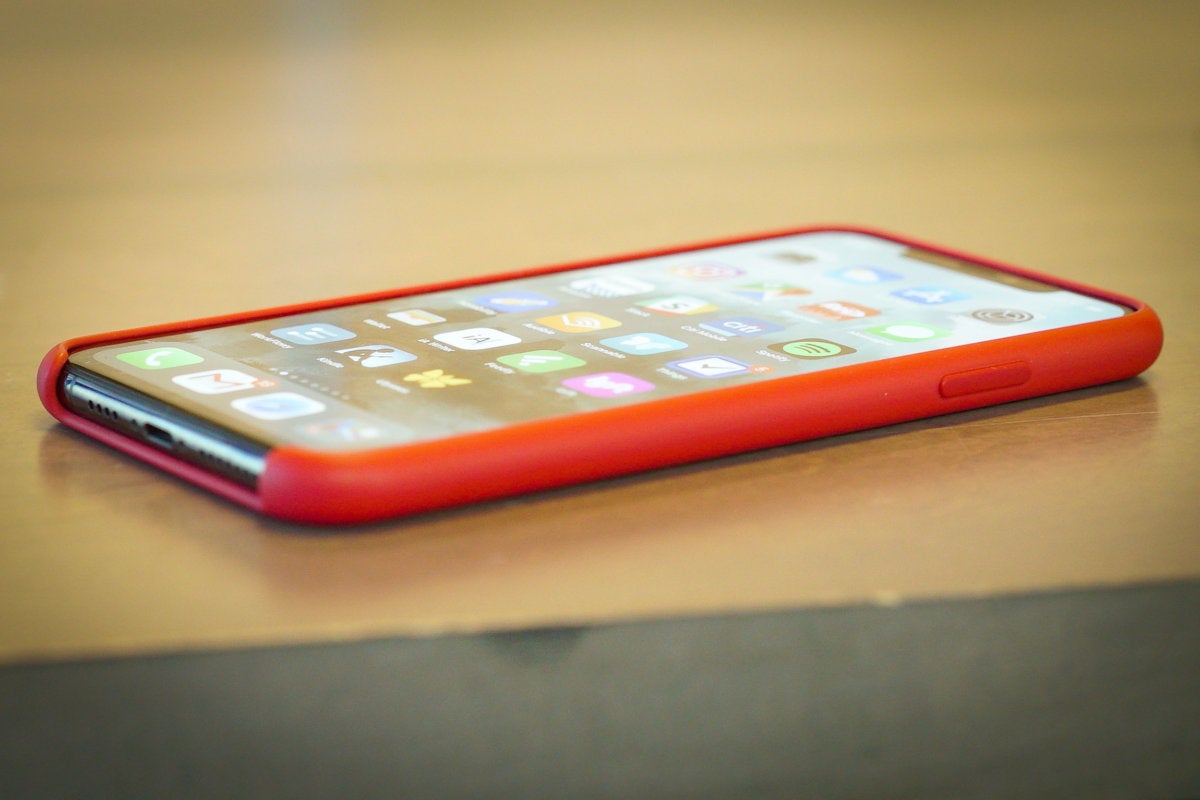 And it's tough. Tough enough, anyway. I admire the silicone case because it does a good job of protecting my phone from the ceaseless clumsiness of my everyday life. I drop my phone like Scrillex drops the bass. I toss the $1,100 device in my bag as though it were a year-old Newsweek taken from a dentist's office. I accidentally slam it into corners while walking down hallways. And through it all the silicone's case's perfect thickness and bounciness shrugs off most of the pain I throw its way.
Hold on tight
Frequent Macworld readers know that I have a bit of a thing for leather, so I was surprised to find myself preferring this case over its leather counterpart. Apple's leather iPhone cases look great, but they feel a touch too slippery for my tastes. This case? It feels just right. It's grippy, but without the military-style grooves we see in some competitors. It's smooth but not slick, so I don't worry about dropping it when I pull it from my pocket. I greatly miss it when I'm trying out rivals from other brands.
Of course, the rubbery silicone material means it's not as immune to nicks and scratches as some of those rivals, but these show up less frequently than I would have imagined. Four months after buying my case for the iPhone 7 Plus—following numerous hikes and constant use in an urban setting—it still looks relatively new.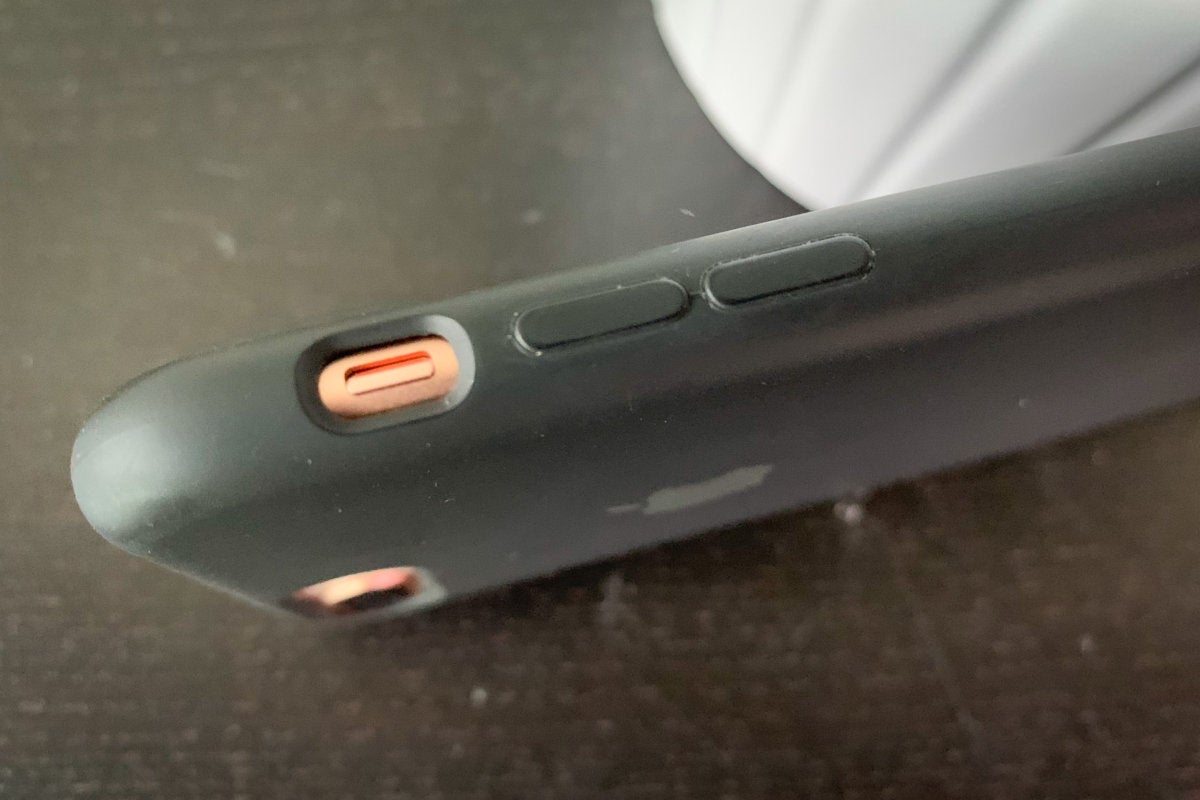 As for grease? I've used this phone while gabbing in pizza parlors and gobbling quesadillas in seedy taco joints, and rarely have I had to do more besides run a cloth over the case to make the stains go away. I'm confident enough in saying this that I recently bought the (Product) Red silicone case for my iPhone XS Max, and so far it seems as resilient as the black one I bought for the iPhone 8 Plus. That's a good sign, as it suggests Apple has learned to deal with the smudges we used to see in Apple's lightly colored cases.
The only true weak spot is the absence of a lip across the bottom of the display. This makes it more comfortable to do swipe-up gestures with your thumb on an iPhone X or XS, but it also means your display won't be protected if it hits the pavement at the perfect angle after a fall. Considering my normally shoddy luck and my many adventures in phone dropping, I'd say the chances of this happening are minimal. Even so, it's something to keep in mind.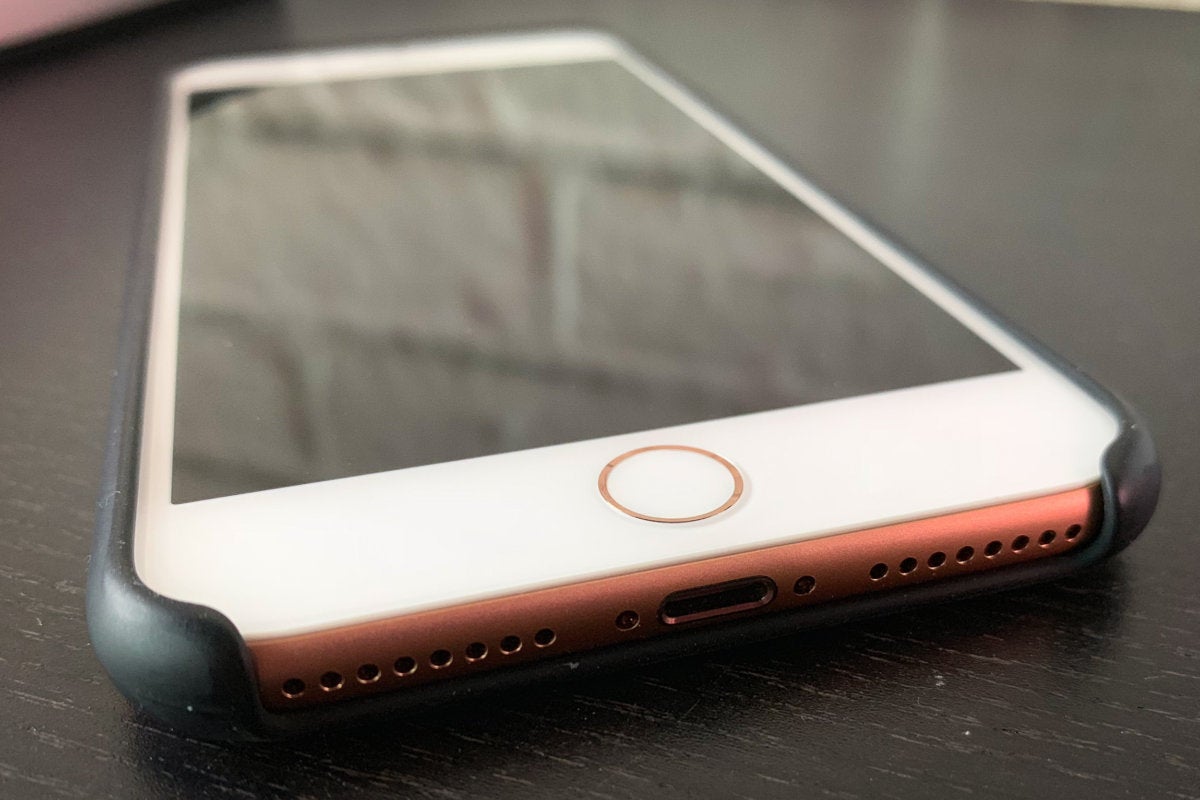 Making the case
Yes, it costs $39. Sure, there are plenty of alternatives out there that do much the same thing and cost less. In my experience, though, few of them fit an iPhone so perfectly as this, and none manage to deliver that perfect blend of grittiness and smoothness. It's not the case I would choose if I worked on a construction site, but even so, I believe four months is enough time to prove that it'll likely last the full lifespan of my phone under normal stress.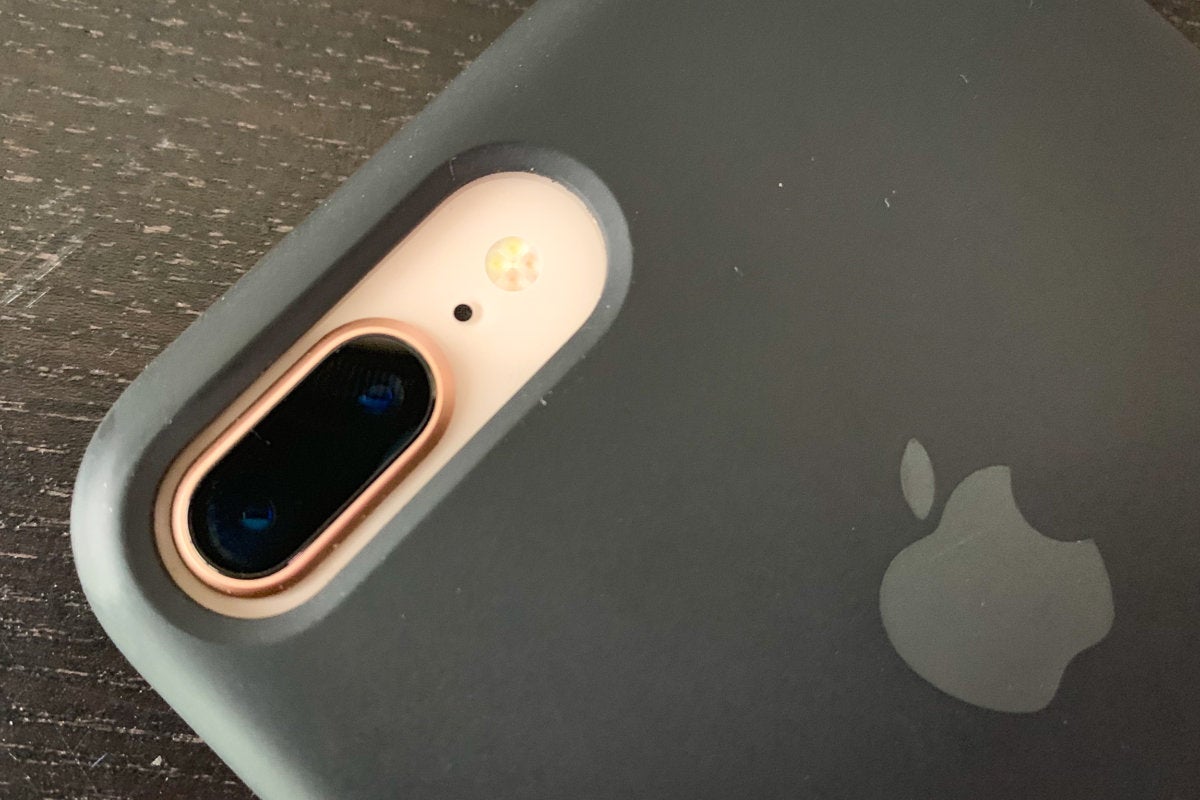 Perhaps it doesn't look as pretty as the leather version, but I admire the subtle Apple logo on the back and I like the way it fits over the buttons with a precision you rarely see in other cases. Its slimness allows me to enjoy the elegant parts of Apple's design without the full risk of dropping an unprotected device.
After all these months later, I still want to take it home.