Maybe you've heard about blue light and how most of our devices emit it. If your eyes are irritated after a marathon coding or gaming session, most likely it's blue light that's the cause. These are basically the same rays the sun gives off, but in a more concentrated dose.
We can usually filter it out with glasses specifically designed for that use, but here's a question: Why bother, when you can put that same protection directly on the screen itself? That's the idea behind the Ocushield, an anti-blue light blocker that fits onto your iPad. This is an actual medical-grade device made from tempered glass, and it blocks up to 90% of that debilitating blue light. Best of all, it does so without any noticeable tint to your screen at all. With a scratch-resistant coating, it's the only shield that protects you and your device at the same time.
Right now, Macworld readers can get the Ocushield for iPad 9.7″, Air, Air 2 or Pro for 23% off the retail price.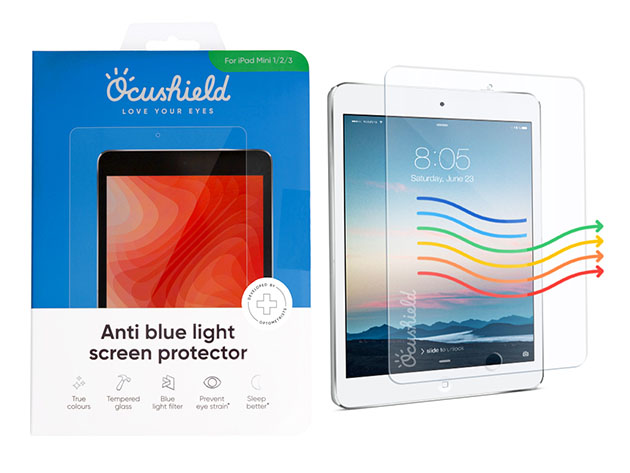 Ocushield Anti-Blue Light Screen Protector for iPad 9.7", Air / Air 2, & Pro (1st Gen) – $35.99
See Deal
Prices are subject to change.