Every year without fail, Apple delivers one of the best cameras on any smartphone in its newest iPhone. Basically any iPhone you buy—even last year's model— will snap excellent photos and record videos in stellar quality.
It's that consistency, along with the popularity of Macs among photo and video professionals, that makes the iPhone so popular among photographers and videographers. Whether you're a pro or just an enthusiast, the iPhone that is best for photography is almost always the newest one—but which model should a photography enthusiast buy?
Best iPhone for photography: iPhone 13 Pro / Max
iPhone 13 Pro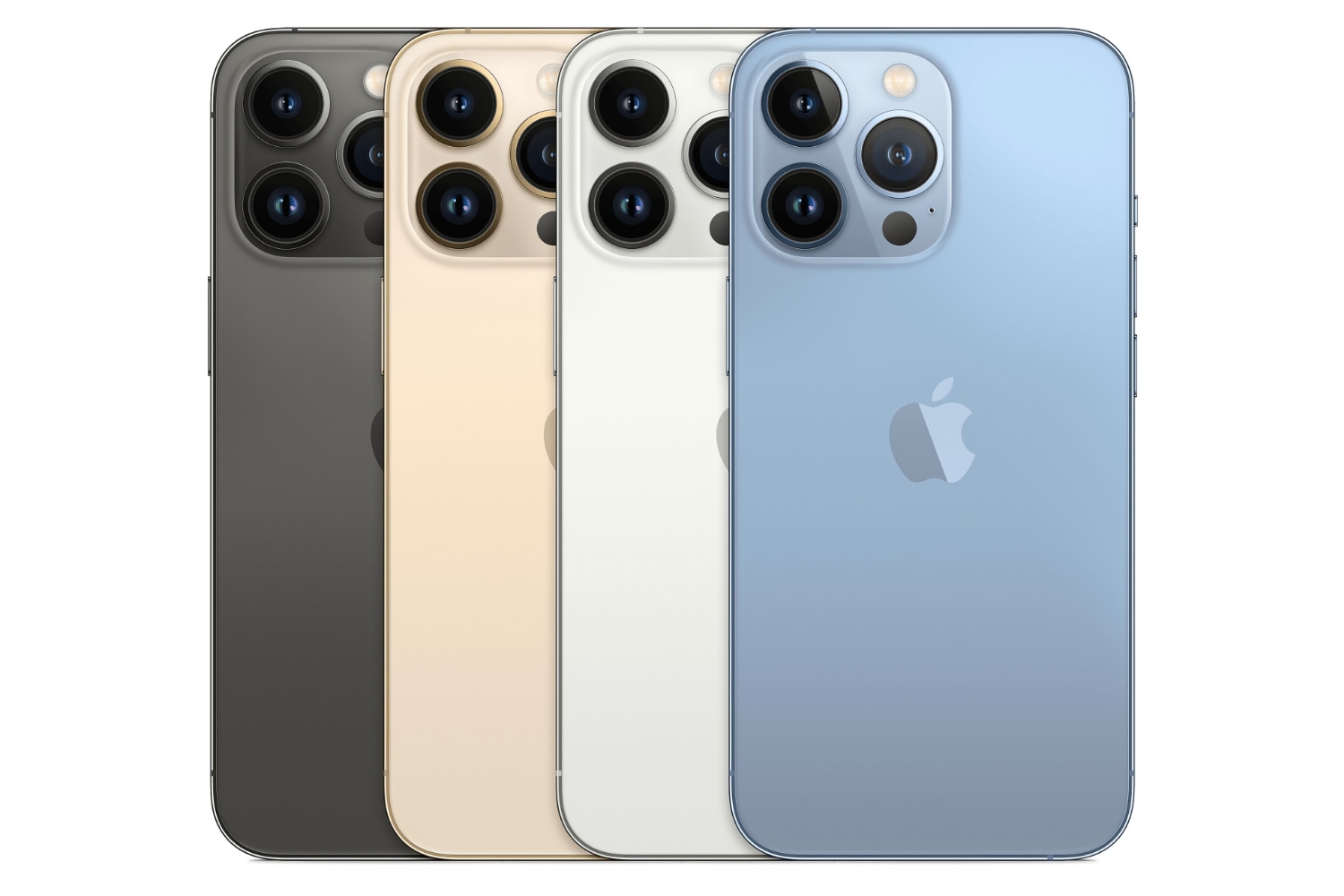 It will be a surprise to no one that the this years' iPhones produce better photos and videos than the ones introduced the year before. And when the next iPhone is released, it will probably be better still. But there are marked differences between the regular iPhone 13 and the Pro models, and photography is a big part of that.
The iPhone 13 Pro has several distinct photo and video advantages over the iPhone 13 or iPhone 13 mini. First, it has a third camera with a telephoto lens in addition to the standard Wide and Ultra-Wide cameras. The zoom on this camera has been increased to 3x from 2x in last year's model (2.5x in the iPhone 12 Pro Max), which produces a stronger telephoto effect and makes for more natural portrait mode shots.
The standard Wide camera has both a larger sensor and wider aperture (f/1.5 vs. f/1.6), which means much better low-light performance and dynamic range, as well as a more natural depth of field to close-up subjects.
Then there's the Ultra-Wide camera, which is quite different from the Ultra-Wide on the regular or mini iPhone 13. The Pro model has a different Ultra-Wide camera with a much wider aperture (f/1.8 vs. f/2.4), so it's better in low light, but it also has a much shorter minimum focus distance of only 2 centimeters. That means you can push your iPhone right up next to a subject for awesome Macro photography.
As always, the iPhone 13 Pro supports the new ProRAW image format while the non-Pro model does not, and this year it also allows you to shoot video in ProRes. There aren't a lot of people who will care about that particular format, but if you shoot and edit video all the time, it could be useful.
Last year, the iPhone 12 Pro Max had different camera hardware than the iPhone 12 Pro. This year, with the iPhone 13, the Pro and Pro Max models have the same capabilities. So choose whichever size suits you best.
Pros: Bigger and better Wide camera, improved Telephoto, superior Ultra-Wide camera with Macro mode support
Cons: Expensive