Just three days before my iPhone 11 Pro arrived, I was harshly reminded of how important it is to have a phone good case when my poor iPhone XS Max decided to dive into the concrete—three days before I was supposed to trade it in. The screen cracked, and in a rarity for me, I wasn't using a case.
That's partially why great care was taken to create this list of the best cases for the iPhone 11, iPhone 11 Pro, and iPhone 11 Pro Max. Since the designs for the three phones (and cases) are all so similar this year, we've compiled them all into one listing and provided links to each model. Over on the right, you'll see a link to "See More," and these links will almost always go to the iPhone 11 version. If you don't see a price listing for a particular model, that means there isn't one.
Every case listed should work with wireless charging, but if there's an exception, it'll be called out. Also, we'll keep updating this list as we receive new and better cases.
Updated 10/12/20: Added new cases from OtterBox, ESR, X-Doria, and Smartish.
Best protective cases
If you work in rough environments, like to go hiking, or you're just prone to dropping your phone, then you'll want to check out these tough specimens. They're thicker, yes, but you can rest easy once your phone's armored in them.
Best environmentally friendly cases
It's good to have a long-lasting case. But if you don't want a plastic iPhone case that sticks around for centuries, then check out the case under this heading. It's more than good enough to qualify as a protective case, but its compatibility puts it in a class of its own.
Incipio Organicore Case (iPhone 11)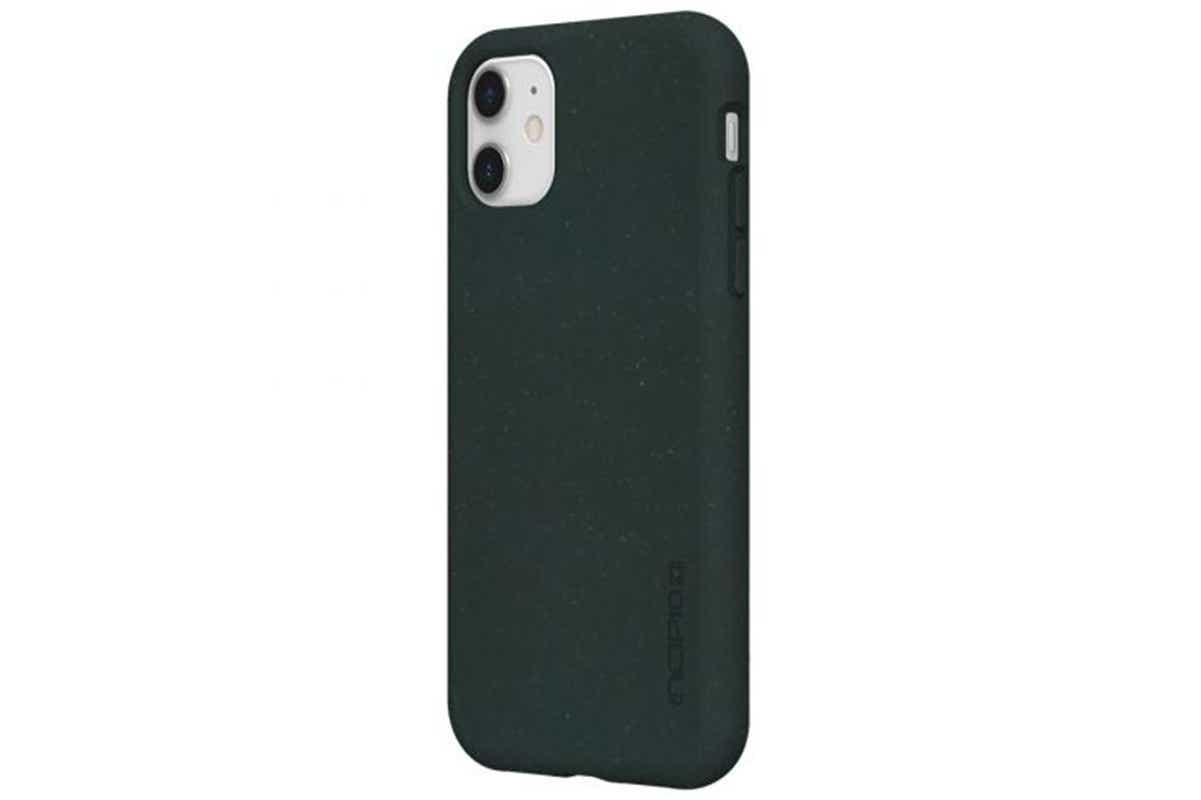 Price:

Colors: Black, green, gray, beige

Highlights: Normally you have to sacrifice quality if you want an eco-friendly iPhone case: Maybe it's too hard to press the buttons, or maybe it simply won't stay in place.

But Incipio's Organicore case sets a new standard. It feels a lot like Apple's grippy silicone case, but it's made entirely from plants and is 100 percent compostable. Even better, Incipio says it can also protect your phone from six-foot drops—and that's accurate, judging from a mishap I had. It even comes in Midnight Green. If you want a quality iPhone case that's also friendly to the environment, this is the best you can get.
Best clear cases
The iPhone is a beautiful machine, and now that it's tougher than ever, you'll usually be safe with a case that offers a decent degree of protection while still allowing the world to see your midnight green wonder.
Best thin cases
Thin is in, especially when it comes to cases. With cases like these, you can keep your device protected and appreciate all that work Apple put into making its phones as thin as possible.
Caudabe: The Sheath Case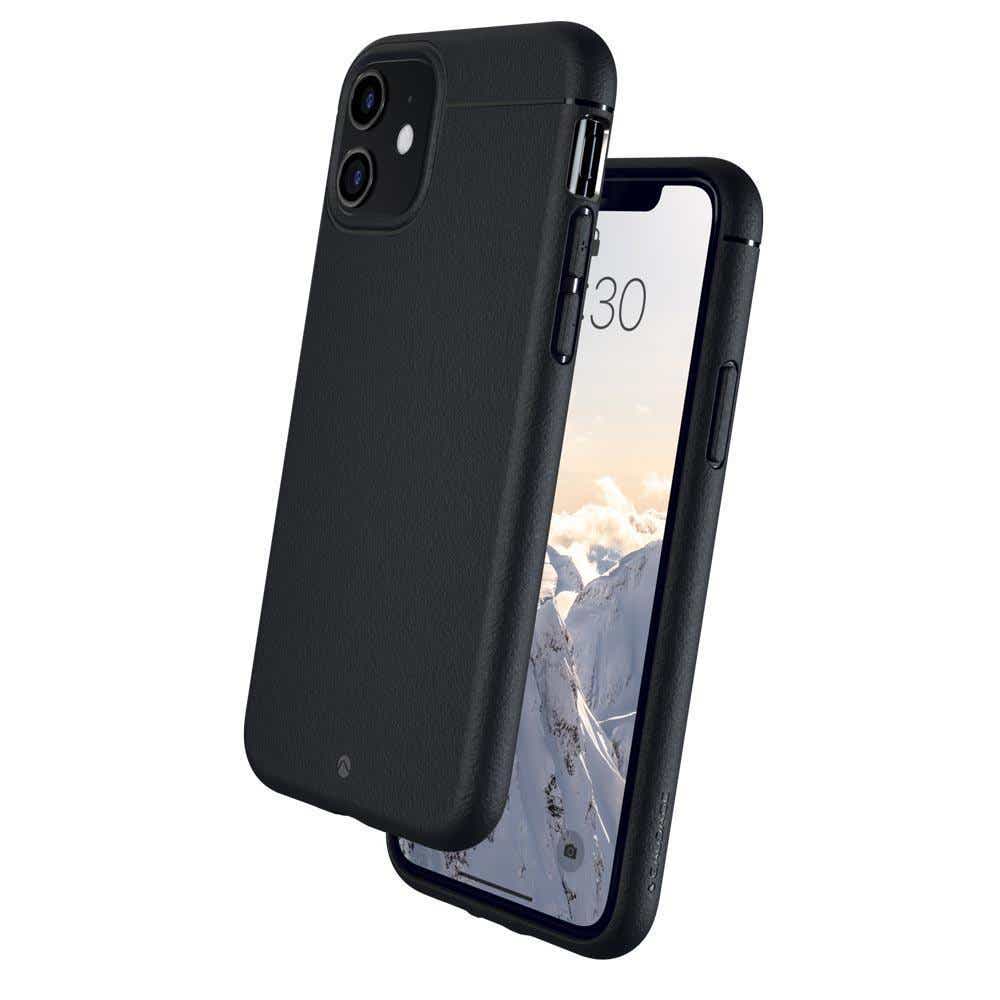 Price:

Colors: Black, gray

Highlights: If Batman has a case on his iPhone, I imagine it looks a lot like the Sheath. It's thin—not so thin as Caudabe's 0.35mm-thick Veil case, but at 90mm, it's so thin I barely feel as though I'm using a case at all. The extra "bulk" comes from "ShockLite" material used for the shell, which is both grippy and apparently shock-absorbent enough to help the phone survive falls of up to 6.6 feet. For me, at least, the Sheath checks all the boxes: It's thin, it's tough enough, and it looks fantastic. At the moment, it's my favorite case.
tech21 StudioColour Case
Price:

Colors: Teal, black, coral, blue, mauve, rust, yellow

Highlights: Compared to many of the cases on this list, the Tech21 StudioColour is ridiculously simple—but for all that, it's one of my favorites. It's so thin that it barely feel like you're using the case, were it not for the slightly rough material on the outside for a better grip. That material also has antimicrobial protection, which helps keep stains from forming because of the bacteria on your hands. And get this: Even though it's so simple, thin, and light, Tech21's case supposedly can survive up to eight-foot drops.
Best leather cases
Leather is one of the oldest materials used for keeping items protected, and it often looks stylish to boot.
Best wallet cases
Some of us like to carry everything in one convenient bundle, and that's where the wallet case comes in. The cases here typically have one or two slots for carrying credit cards—usually inside in a folio cover that doubles as extra protection for your iPhone's display.
Bella Fino Edition Wallet Case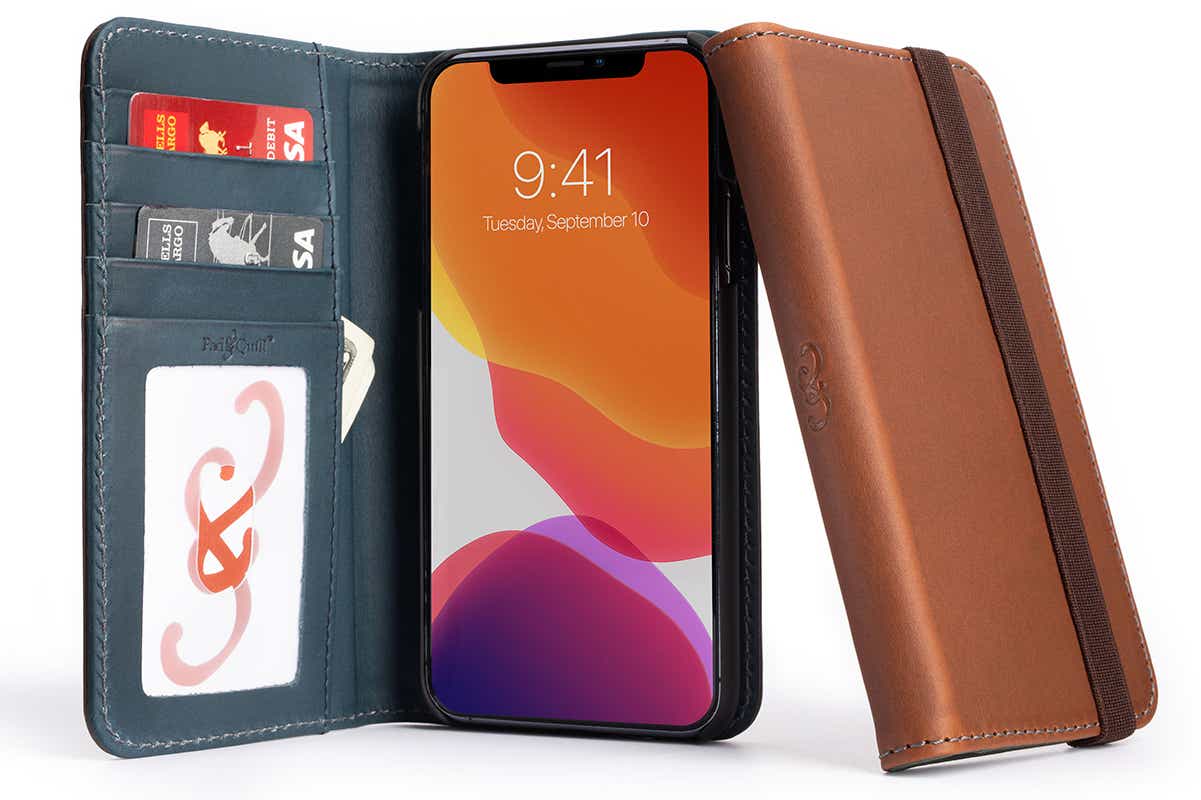 Price:

Colors: Brown and blue, black and purple, black and gray, whiskey and blue, whiskey and green

Highlights: If there are "classics" of iPhone case design, surely Pad & Quill's Bella Fino full-grain leather iPhone case counts among them. This year's version looks much as the same as it ever did, although P&Q now lets you freely switch between eight different buyable elastic bands.

You'll also get four slots for cards on the 11 and 11 Pro models (and five for the Pro Max), as well as a lengthwise cash slot and a display window for your ID. Also, I love the ampersand logo stamped into the Bella Fino's back spine.
OtterBox Strada Folio Case
Price:

Colors: Black, espresso

Highlights: If you want a minimalist wallet case with a degree of the same protection you get from OtterBox's tanky normal cases, check out the Strada Folio. Your phone sits in a case with a polycarbonate back and rubber edges, and the leather flap stays closed with the help of a magnet that meets with a metal tab on the right side of the main case.

Inside, you'll find two card slots, including a "window" for sliding out your ID card with your thumb. And that's about it. You'll find no pocket for cash, and the slots are so tight that you'll only get around two cards in there. This is a good case, but don't expect to stuff it.
Best charging cases
By all accounts, the new iPhones have phenomenal battery life—but sometimes you still need a bit of extra oomph. These cases help ensure your phone still has a charge when you need one most. Review units are still scant for this category, so look for more updates in the future!
Apple Smart Battery Case with Wireless Charging
Price:

Colors: Black, white. Pink sand (for Pro models only)

Highlights: There's a camera button on the side of Apple's new Smart Battery Case, which grants instant access to the camera app without having to swipe on your screen. We found that Apple's claim of the case delivering 50 percent of your phone's battery life is right on the money. As with Apple's previous smart cases, you can see the case's precise charge though the Notifications panel in iOS, and you only need the single Lightning port to charge both the case and your phone. The case also charges wirelessly and features a durable and grippy silicone shell, although it's worth wondering if that silicone will hold up with heavy use. It's pricey at $129, but it's also our favorite battery case option for the iPhone 11. Read much more about it in our review.
Pelican Protector EMS Case + Battery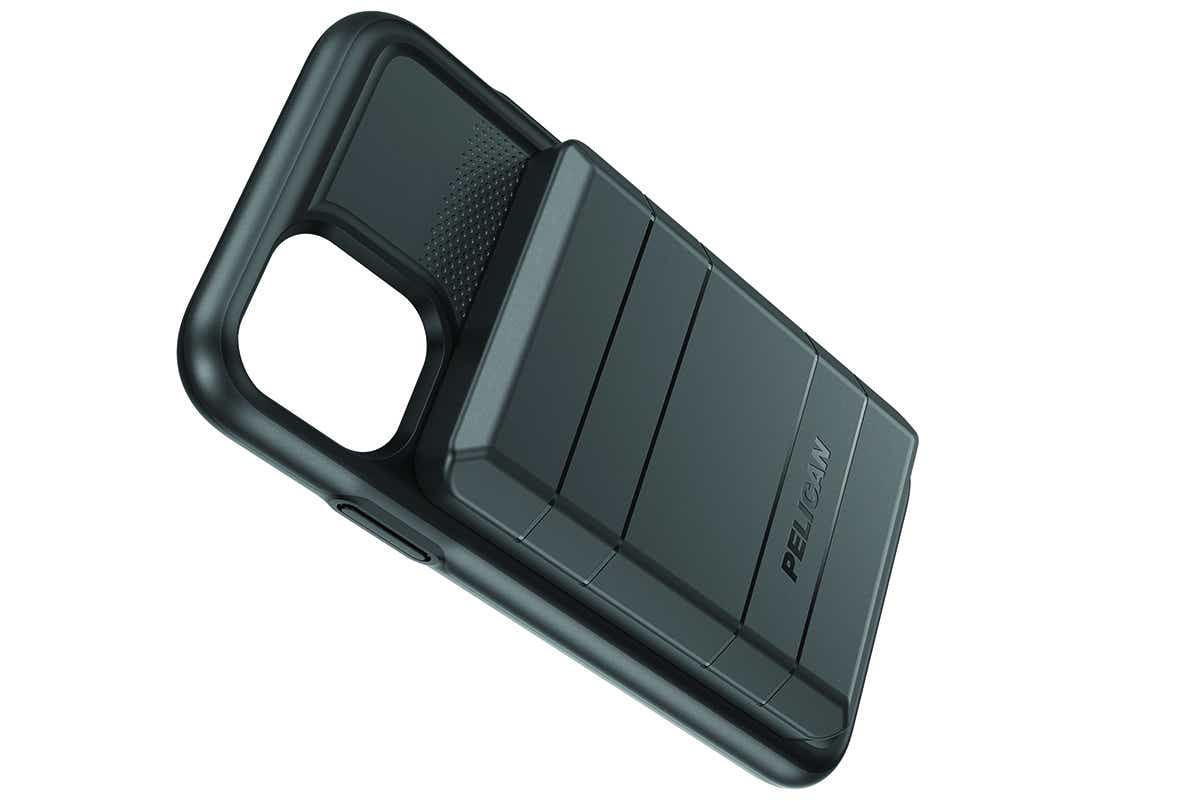 Price:

Colors: Black

Battery cases tend to make me feel as though I'm stuffing a brick in my jeans. Pelican's case works around that issue with the help of a 20,000-mAh magnetic battery pack you attach to the Protector's magnetic backside (which is also used for Pelican's Easy Mount System). It uses wireless charging, so you simply attach the pack when you need the extra juice—and Pelican says it can deliver up to 38 percent of extra battery life. Unfortunately, the magnet is the only thing aside from your hand keeping the pack on the case, so you'll have to make sure you don't accidentally knock it off.

On its own, the case Protector case is sturdy, shock-absorbent, and grippy, but the magnetic battery is the true star. At the moment, it's one of the only battery cases on the market.
Mophie Juice Pack Access Wireless Charging Battery Case
Price:

Colors: Black, blush pink, red

Highlights: Mophie is one of the best-known names in charging devices, and its Juice Pack Access is an affordable alternative to Apple's own Smart Battery Case. It looks very similar, in fact, and I found it delivered a bit more battery life than Apple's case (although it still won't reach a full charge). You can choose when to turn on the backup battery with this case, which is an option Apple's case doesn't allow. For other differences, you'll have to look at LED lights on the case's rear in order to see how much juice you can still access, and you have to split the case in two before you can put it on your phone. (Apple's case is in one piece.) There's also no protection along the bottom of the case, and if you don't charge the Juice Pack Access wirelessly, you'll need to charge it with a separate USB-C cable. Considering that it's around $50 cheaper than Apple's case, though, it's easy to live with these limitations.
Best sleeves
iPhone sleeves offer a middle ground for folks who want to keep their phones protected and who want to enjoy their iPhones in all their flashy naked glory. Just reminder: A sleeve offers no protection once your phone is out of it.
WaterField Designs Executive Leather iPhone Sleeve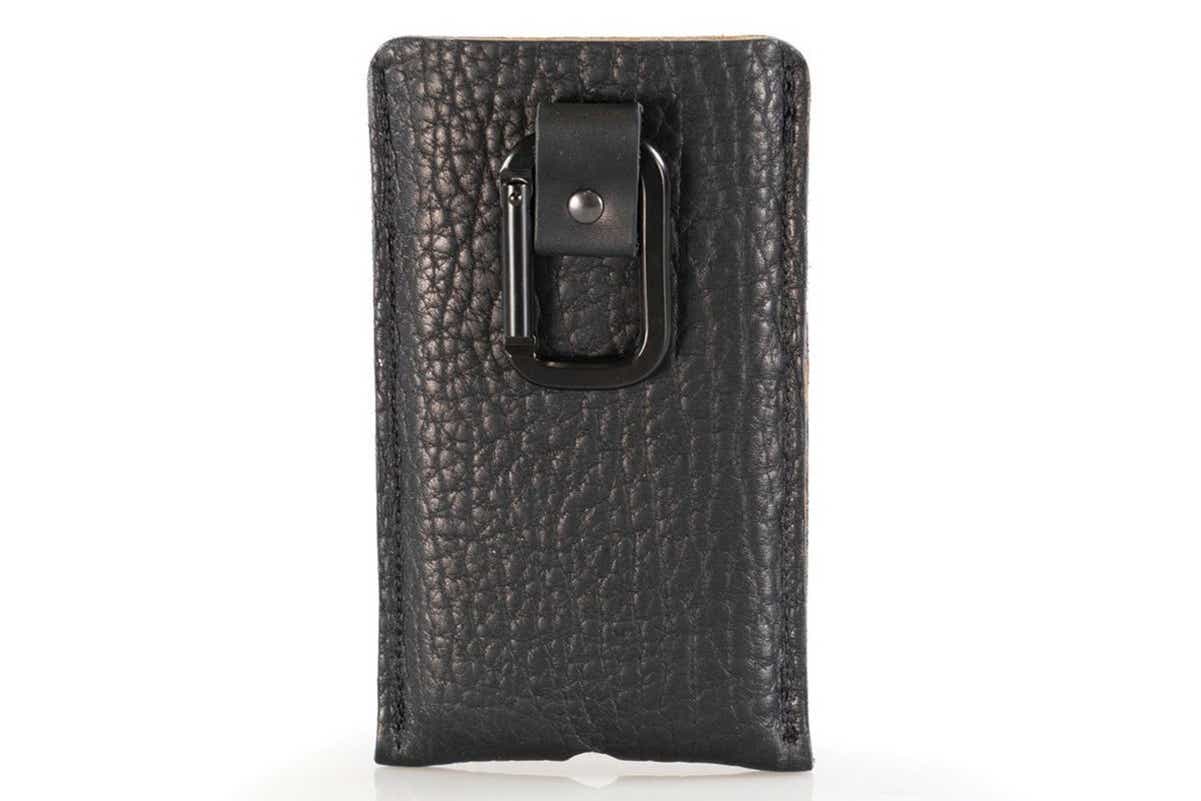 Price:

Colors: Black bison, chocolate

Highlights: If you prefer sleeves instead of cases, you should check out WaterField Designs' Executive Leather iPhone Sleeve. It comes in both black bison leather and chocolate (regular cow) leather, and each variety has a handy hole at the bottom for charging your phone without removing the sleeve. If you spend $5 more for the carabiner option, your sleeve will have a small leather loop with a carabiner for attaching the sleeve to bags, belts, or other items.
Best kickstand cases
Cases are great for protecting your iPhone from bumps and bruises, but they're even better when they can add a feature that will always come in handy. These cases will keep your iPhone free from scratches and also let you prop it up when you want to watch a movie or make a call.
Note: When you purchase something after clicking links in our articles, we may earn a small commission. Read our affiliate link policy for more details.
Leif is a San Francisco-based tech journalist. He's a big fan of fantasy RPGs, and you can find his previous work on IGN, Rolling Stone, VICE, PC Gamer, Playboy, Mac|Life, TechRadar, and numerous other publications.