It's been more than two years since Apple introduced two Mac mini models with the M1 chip alongside an M1 MacBook Air and MacBook Pro (reviewed here: M1 Mac mini review). That was back in November 2020. Then Apple launched a M2 MacBook Air and M2 MacBook Pro back in June 2022, but the Mac mini was neglected in that round of updates. Mac fans have been wondering when Apple will update the Mac mini with an M2 chip, as of January 17, 2023 the wait is over.
Apple has updated the Mac mini with M2 chips. There is also a brand new M2 Pro Mac mini, for more information about that model read our review of the Mac mini with M2 Pro.
The new M2 Mac mini offers 8-Core CPU, 10-Core GPU, 16GB Unified Memory and 256GB SSD at the entry-level. It is possible to up the memory to 24GB unified memory at point of sale and up to 2TB SSD.
The great news is that the price has fallen – both in the U.S. where it now starts at $599 (down from $699) with the 512GB model now at $799 (down from $899). In the U.K. the price has also fallen: the 256GB model is £649 (down from £699) and the 512GB model is now £849 (down from £899).
The new Mac mini started shipping on January 24, 2023. Read more here: Apple unveils cheaper M2 Mac mini, long-awaited M2 Pro upgrade option.
---
M2 Mac mini release date
The M2 Mac mini started shipping on January 24, 2023.
You can order a new M2 Mac mini on Apple's website here. Alternatively save money by taking a look at our round up of the best Mac mini deals.
M2 Mac mini price
Apple has reduced prices for the M2 Mac mini compared to the M1 Mac mini.
Here's how the 2022 M2 Mac mini prices compare to the M1 Mac mini from 2020:
WAS: M1 Chip with 8-Core CPU and 8-Core GPU, 256GB: $699/£699
NOW: M2 Chip with 8-Core CPU and 10-Core GPU, 256GB: $599/£649
WAS: M1 Chip with 8-Core CPU and 8-Core GPU, 512GB: $899/£899
NOW: M2 Chip with 8-Core CPU and 10-Core GPU, 512GB: $799/£849
WAS: 3.0GHz Intel Core i5 6-Core Processor with Intel UHD Graphics 630, 512GB: $1,099/£1,099
NOW: M2 Pro Chip with 10-Core CPU and 16-Core GPU, 512GB: $1,299/£1,399
Apple Mac mini (M2, 2023)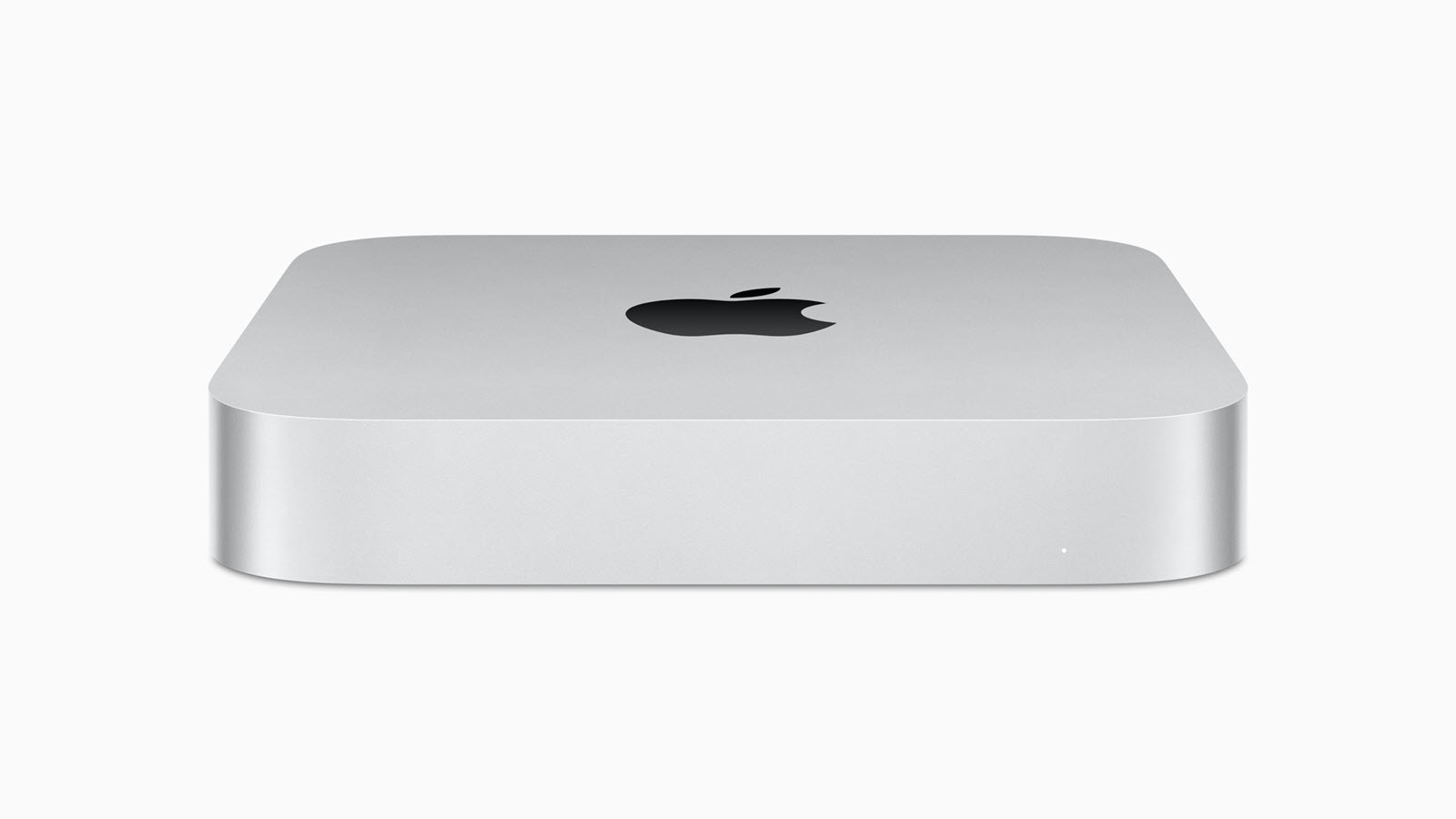 Price When Reviewed:
From $599
The fact that Apple has reduced prices, and not just in the U.S. but also in the U.K. is a nice surprise. We have always thought that the Mac mini offered the best in terms of specs coupled with a low price, and the new even-lower price means it's a better deal than ever.
There had been some expectation that Apple would increase the price in the U.K. as it has with the other Macs, including the M2 Pro MacBook Pro and 24-inch iMac with M2 (which now starts at £1,399, up from £1,249).
M2 Mac mini design
There had been reports, originating with Jon Prosser that suggested the new Mac mini could have a brand new design. If you had hoped that would be the case prepare for disappointment.
The Mac mini hasn't changed visually since the M1 model launched (the M2 Pro model is identical to the M2 model too, there is no Space Gray option).
Prosser wasn't the only one expecting a new look Mac mini. In August 2021, Mark Gurman of Bloomberg reported that the Mac mini will have "an updated design and more ports than the current model." Furthermore, the circular rubber pad on the bottom of the new Mac mini was said to have been replaced with two horizontal strips as we see on the underside of the 24-inch iMac stand– we haven't seen any evidence that this is the case.
Analyst Ming-Cho Kuo, on the other hand, stated in March 2022 that the 2023 Mac mini will have the same form and design as the current model.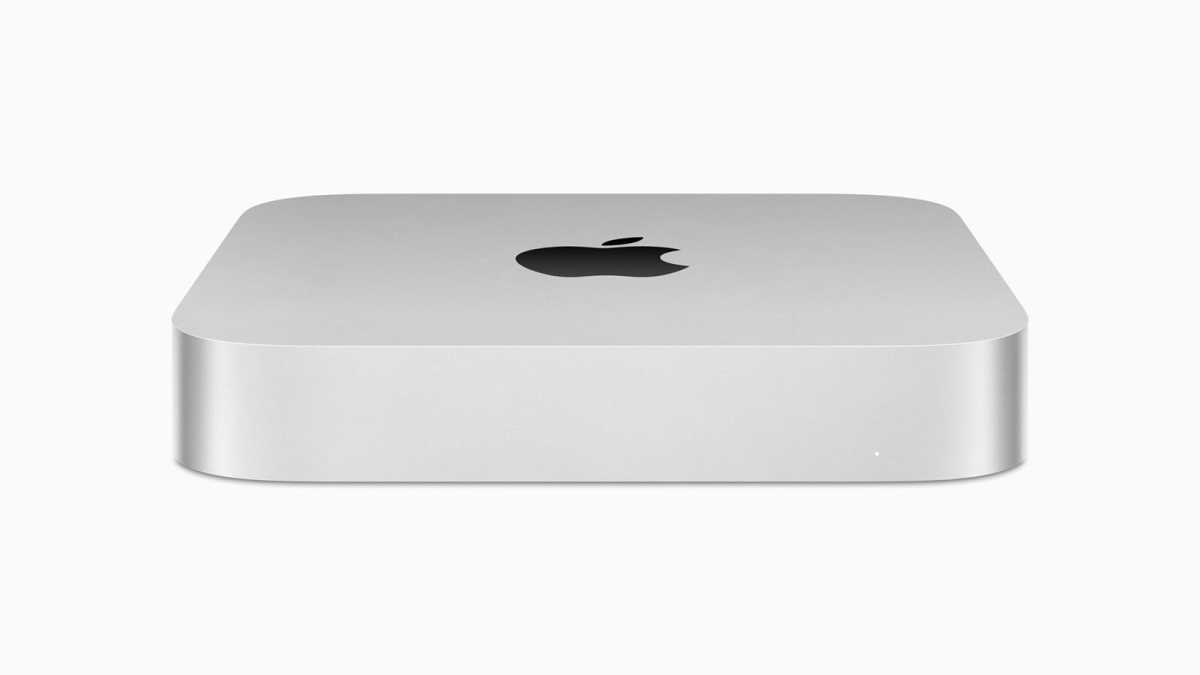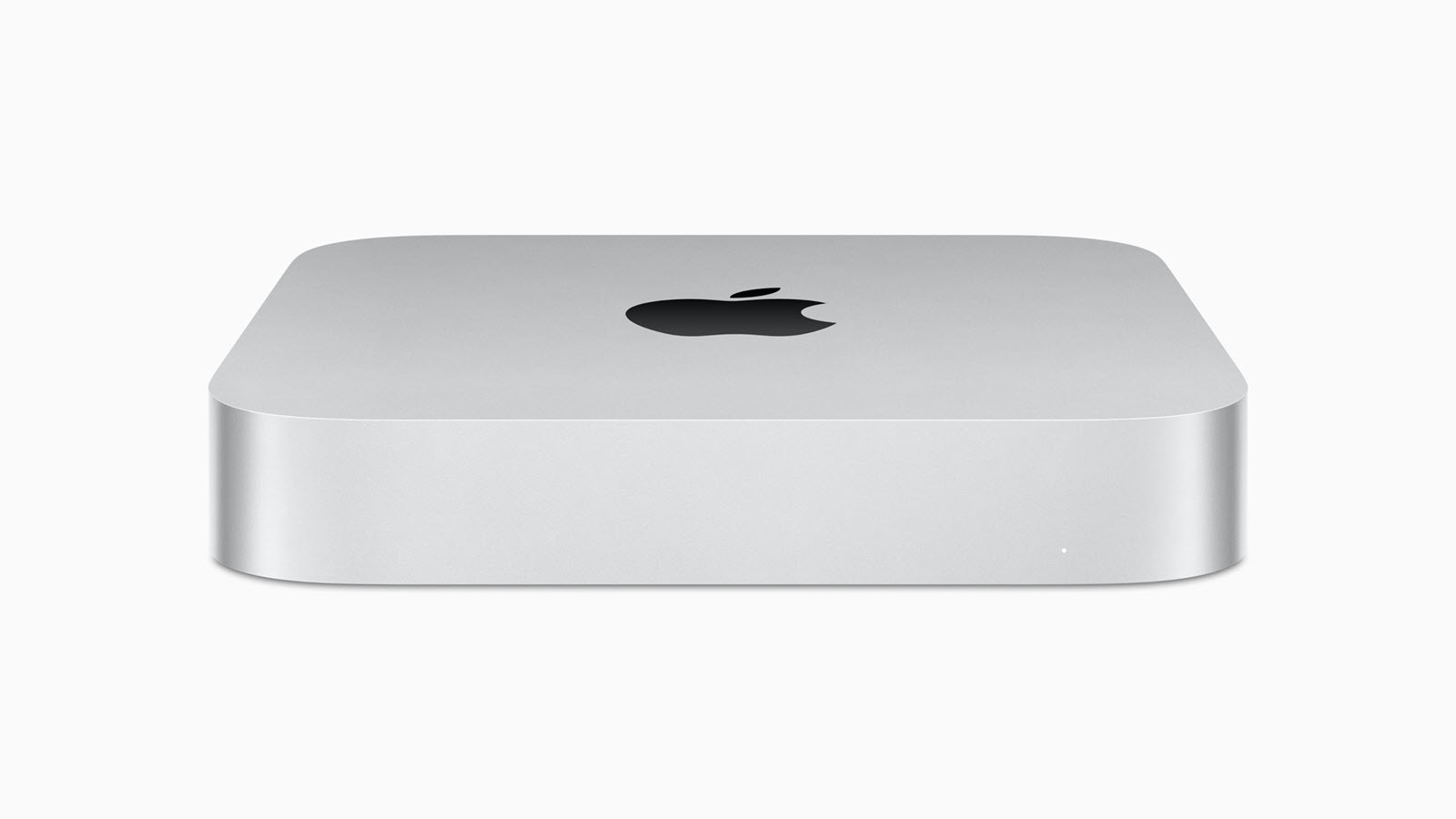 Apple
M2 Mac mini spec & features
The new Mac mini gets an M2 chip like the one found in the 2022 MacBook Air and 2022 13-inch MacBook Pro.
CPU: 8-core CPU with 4 perform­ance cores and 4 efficiency cores
GPU: 8-core or 10-core GPU
Up to 24GB unified memory
There is also an M2 Pro Mac mini which we discuss separately. In that case there is up to 12-core CPU and up to 19-core GPU and up to 32GB unified memory.
To find out more about the M2 chip read: Apple M2 Chip: Everything you need to know.
Ports
The M1 Mac mini models offered two USB-4/Thunderbolt ports, two USB-A port, an HDMI 2.0 port, as well as Ethernet and a headphone port. This carries through to the new iteration.
The Intel version of the Mac mini offered four Thunderbolt 3 ports, the new model offers four Thunderbolt 4 ports.
It is possible to switch Gigabit Ethernet for 10Gb Ethernet.
There is no SDXC card slot as found on the MacBook Pro and Mac Studio.
For more help choosing the best Mac for you read our Best Mac buying guide.