We don't have to explain why you might want AirPods. Apple's take on true wireless earbuds revolutionized the market and have sold in massive numbers ever since. You see them in the ears of reporters, coworkers, and celebrities all the time—especially in our age of remote work and Zoom meetings.
The real question is, should you buy one now, or will you be disappointed when a new model is released in just a few weeks? Here's what we know, and what we recommend.
AirPods: Pricing and specs
Last update: October 2021
The third-generation AirPods start at $179 and take several design cues from the AirPods Pro. They have shorter stems and a touch-sensitive click area on the stem, just like the AirPods Pro. The charging case is shorter and wider and supports wireless charging and MagSafe (in addition to charging via the Lightning connector).
The new AirPods feature a new driver design for better sound, and support Spatial Audio with head tracking in supported video apps, just like AirPods Pro. They don't have rubberized tips or noise-canceling technology like the AirPods Pro, though. Apple claims the battery will last for six hours, an hour longer than second-generation AirPods.
Second-generation AirPods still available at the new low price of $129. This price does not include the wireless charge case, which is no longer available.
AirPods (3rd generation)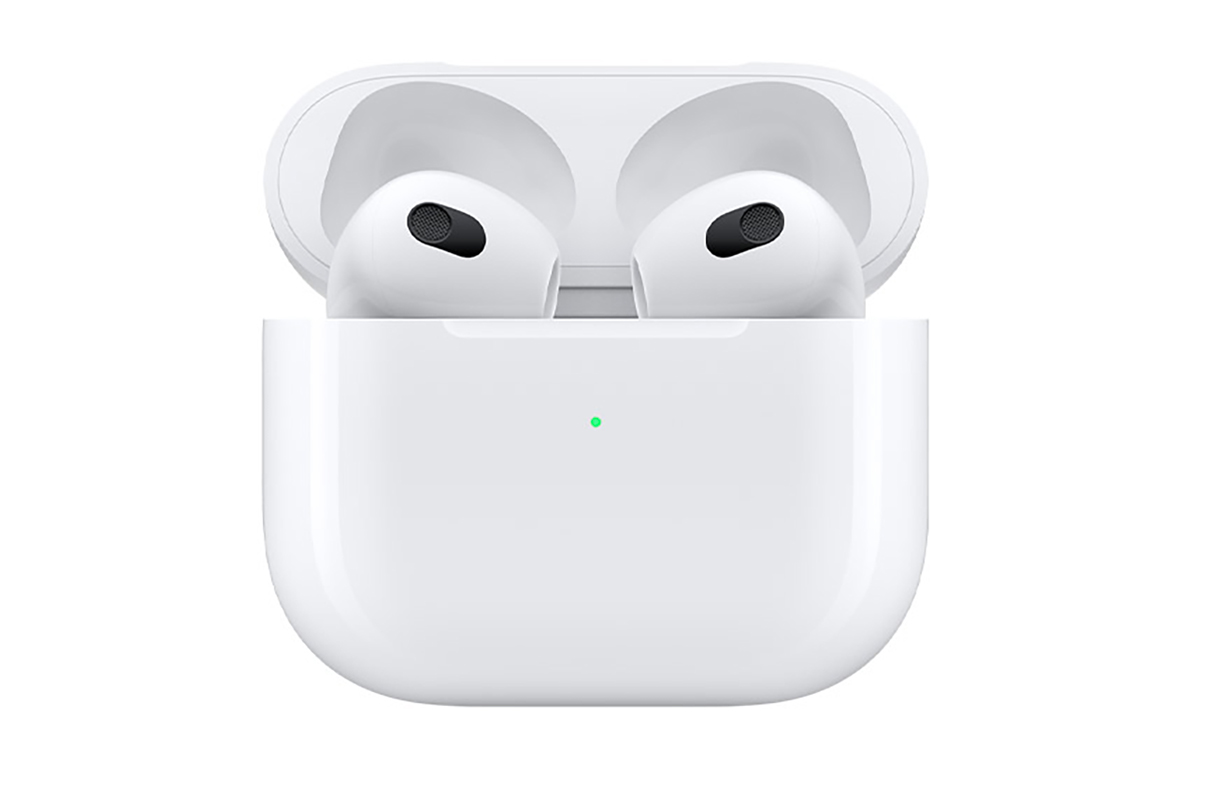 Price When Reviewed:
$179
AirPods: Why you should buy
If you're looking for basic, non-Pro AirPods, you have two options. The new and improved third-generation AirPods are now available at a reasonable price of $179, which is actually less than the $199 price of the second generation with the wireless charging case included. Given the pace of new AirPods releases, we expect this model to stick around for a couple years before it's updated again.
If you don't care about having the latest model, the second-generation AirPods just got a $30 price cut, so they're more affordable than ever. What's more, they're frequently on sale for around $99, which is pretty affordable.
AirPods: Why you should wait
The best reason to wait is because you don't see any good deals right now–AirPods are frequently available at a discount as long as you don't buy from Apple, so you wouldn't have to wait too long for the next one to come around.
One other possible reason to wait–if you're looking for cheaper AirPods, Apple is reportedly working on just such a thing. But there's no hint of when they might be released, and not a lot of corroboration for that report yet, so you should probably just look for 3rd-gen AirPods on sale.
Macworld recommends: BUY
The third-generation AirPods are already starting to see some minor discounts, and the second-gen models just got a price cut. Whichever model you're interested in, you should go ahead and grab a pair. It's also going to be a while before we get fourth-generation AirPods, so your the third-gen AirPods won't be obsolete soon.