The MacBook Air is Apple's most popular laptop, and for good reason. It's thin and light, performs very well, and is the most affordable laptop Apple sells.
At the end of 2020, the MacBook Air became one of the first Mac models to be powered by Apple Silicon. The M1 MacBook Air is a fantastic laptop, but in June 2022 at WWDC Apple announced an all-new MacBook Air with a better M2 processor, a new design, and several welcome new features and improvements. Then in June 2023 a 15-inch MacBook Air arrived. A 15-inch version that also features a M2 chip.
As of June 2023 there are three MacBook Air options:
13.3-inch MacBook Air, M1
13.6-inch MacBook Air, M2
15.3-inch MacBook Air, M2

Apple
Is now a good time to buy a MacBook Air?
Apple says the MacBook Air is its most popular laptop and that is no surprise. It is a great Mac to buy and now is a good time to do so because having introduced the 15-inch MacBook Air in June 2023 it is unlikely that there will be a further update to the range until 2024.
Curious about the M3 MacBook Air? Read: M3 MacBook Air: Everything you need to know
The only reasons to hold off buying one would be:
To wait for the M3 chips.
To wait for a better price.
The M3 chips are unlikely to arrive before the beginning of 2024.
The best prices will probably be during Black Friday in November, but you don't have to wait until then: resellers offer discounted prices all year round. Have a look at our round up of the best MacBook Air deals which we update monthly. You'll also see the best prices right now below.
That's a general view of whether you should buy a MacBook Air, but the answer is slightly different depending on the model you are interested in. Read on to find out how those three models compare.
Should you buy the 13.3-inch MacBook Air, M1, 2020
We love the M1 MacBook Air which was one of the first Macs to feature an M1 chip when it launched in 2020. Almost three years later we still think the performance and battery life are phenomenal.
We were concerned that Apple would remove this MacBook Air from sale when the 15-inch MacBook Air launched, but it didn't. The older M1 MacBook Air remains on sale at $999/£999. The only thing making it less attractive is the fact that Apple has dropped the price of the entry-level M2 MacBook Air so it only costs $100/£150 more.
Should you buy? No
If you want a low cost MacBook Air and don't mind that it doesn't have the new design or the M2 chip (to be honest the M1 is good enough for most people) then the M1 MacBook Air is a good choice. But you could just pay $100 more to get the M2 MacBook Air which has so much going for it (as you will see below). If you see a good deal then it's worth buying–just check that there isn't a similar discount on the M2 model first.
Apple MacBook Air (2020) M1
Price When Reviewed:
From $999
Should you buy the 13.6-inch MacBook Air, M2, 2022
In July 2022 Apple started selling the M2 MacBook Air.
This MacBook Air brought a brand new design: the wedge shape went gone in favor of a flat body that resembles the 14-inch and 16-inch MacBook Pros, only slimmer–even thinner than the old Air design, in fact. The bezels around the display shrunk, expanding the viewing area to 13.6 inches.
Like the M1 MacBook Air this model only features two Thunderbolt / USB 4 ports, but with the addition of the MagSafe connector for charging (including fast charging), they'll both be free more often. The webcam got a bump to 1080p with much better overall quality, and the speakers and microphones are improved.
Should you buy? Yes
When Apple introduced the 15-inch MacBook Air it dropped the price of the M2 MacBook Air, so it really doesn't cost a lot more than the old-style model. It's was $1,199/£1,249 and is now $1,099/£1,149.
Given all the features on offer, from the better FaceTime camera to the larger screen, there are lots of reasons to buy this laptop now. The only reason to look elsewhere is if you want an even bigger screen.
Apple 13-inch MacBook Air (M2, 2022)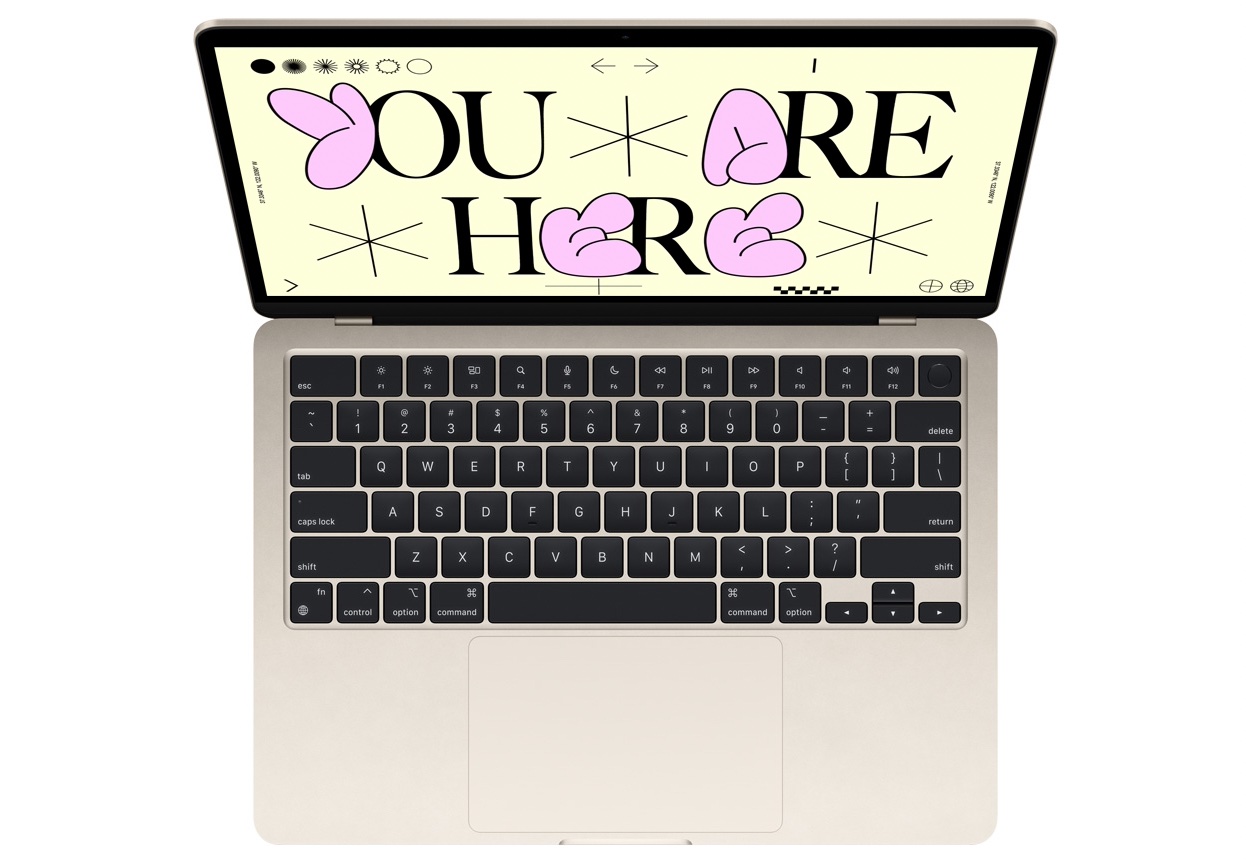 Price When Reviewed:
$1,099 (WAS $1,199)
Should you buy the 15.3-inch MacBook Air, M2, 2023
In June 2023 Apple started selling the 15-inch MacBook Air with M2 chip. In many ways this is just a slightly larger version of the M2 MacBook Air launched a year prior, with many of the same features and spec: 18 hour battery life, Touch ID, Liquid Retina display, 1080p FaceTime camera, 802.11zx WI-Fi 6 and Bluetooth 5.3 and a MagSafe charging port so that the two USB-C ports are available.
But there are some improvements alongside the obvious one (screen size): the larger MacBook Air gets a speaker sound system and force-cancelling woofers while the 13-inch M2 Air just has four speakers (which are themselves superior to the stereo speakers of the M1 MacBook Air).
Should you buy? Yes
At first glance it looks like the 15-inch MacBook Air costs a fair bit more than the 13-inch M2 model, the 15-inch starting at $1,299/£1,399 the 13-inch with M2 starting at $1,099/£1,149, but that's only $200/£250 which isn't such a huge jump for a bigger screen and the other benefits mentioined above.
So our advice is to buy one–but maybe wait a few months for discounts to start appearing (not that we expect this new MacBook Air to get discounted for a while yet). Check our best MacBook Air deals to see if you can save some money.
Apple 15-inch MacBook Air (M2, 2023)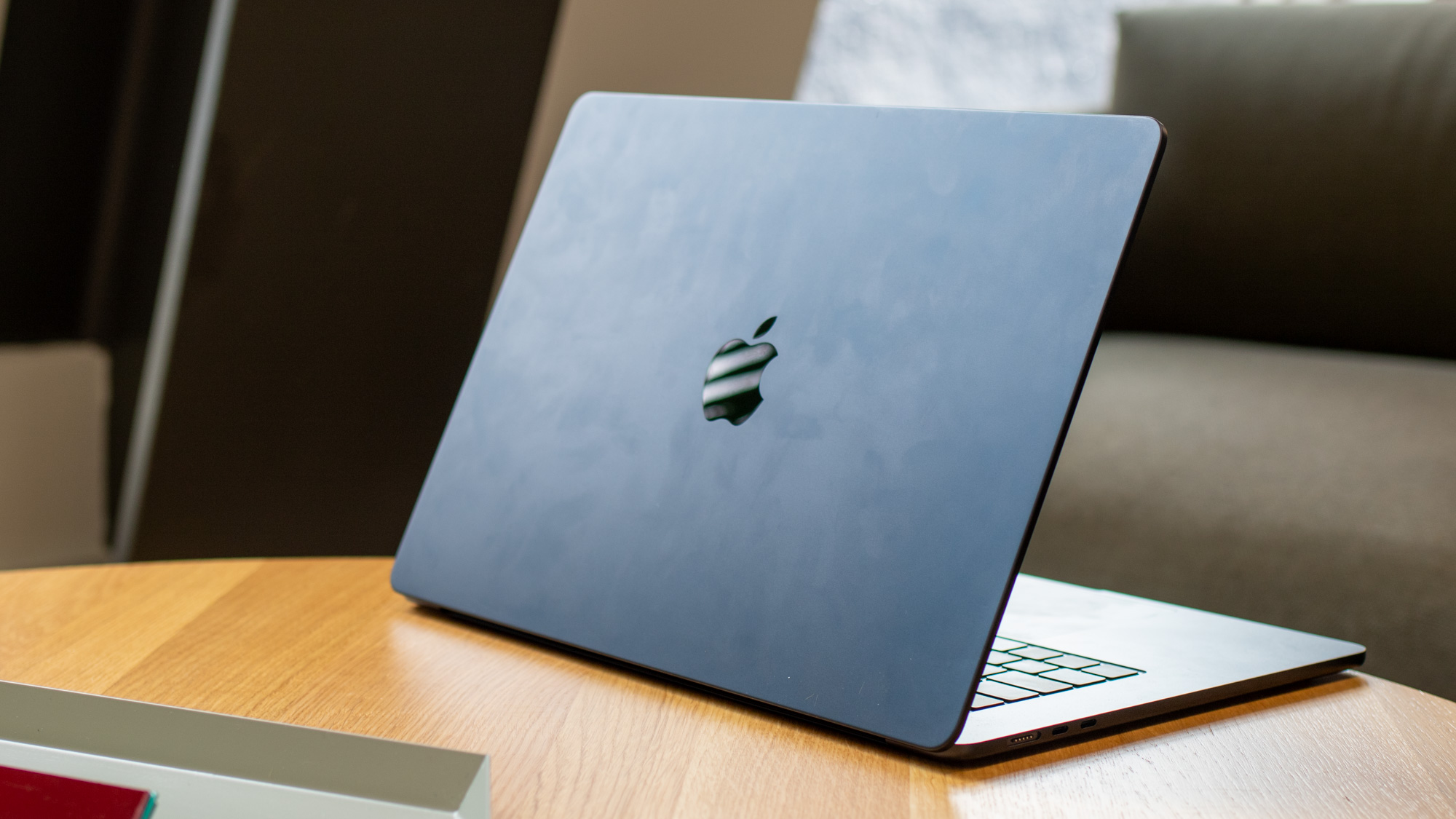 Price When Reviewed:
From $1,299