Here at Macworld we're extremely fond of Apple's AirTag, which we consider by far the best Bluetooth tracker for an iPhone or Mac user. However, one complaint raised in our AirTag review was that it doesn't have a hole, which means you're forced in most situations to buy an accessory to put it in.
Want to attach it to your keys? You need to buy a special key ring. Want to attach it to your luggage? Special luggage label. An ecosystem has quickly sprung up offering straps, loops, pet tags, cases and holders for AirTag owners.
But which ones are worth buying? We've been testing out all the AirTags accessories we can get our hands on, so we can help you find the best AirTag holder for your needs.
AirTag Key Rings
AirTag luggage tags
AirTag pet collars
ElevationLab TagVault: Pet
Price When Reviewed:
$19.95
The TagVault: Pet uses screws with the small Torx T6 star-shaped drive for the portion that contains the AirTag and maintains the waterproof seal. These screws are piercing, self-tapping screws with a T10 slot. They're used to hold a hard plastic anchor to provide further stability when attached to a pet collar that you provide–though the case may be too big for smaller collars. The kit includes a steel Torx T6 L-shaped wrench with screw tips on both ends.–Glenn Fleishman
Read our full
Elevation Lab TagVault: Pet review
AirTag wallet holders
ElevationLab TagVault: Wallet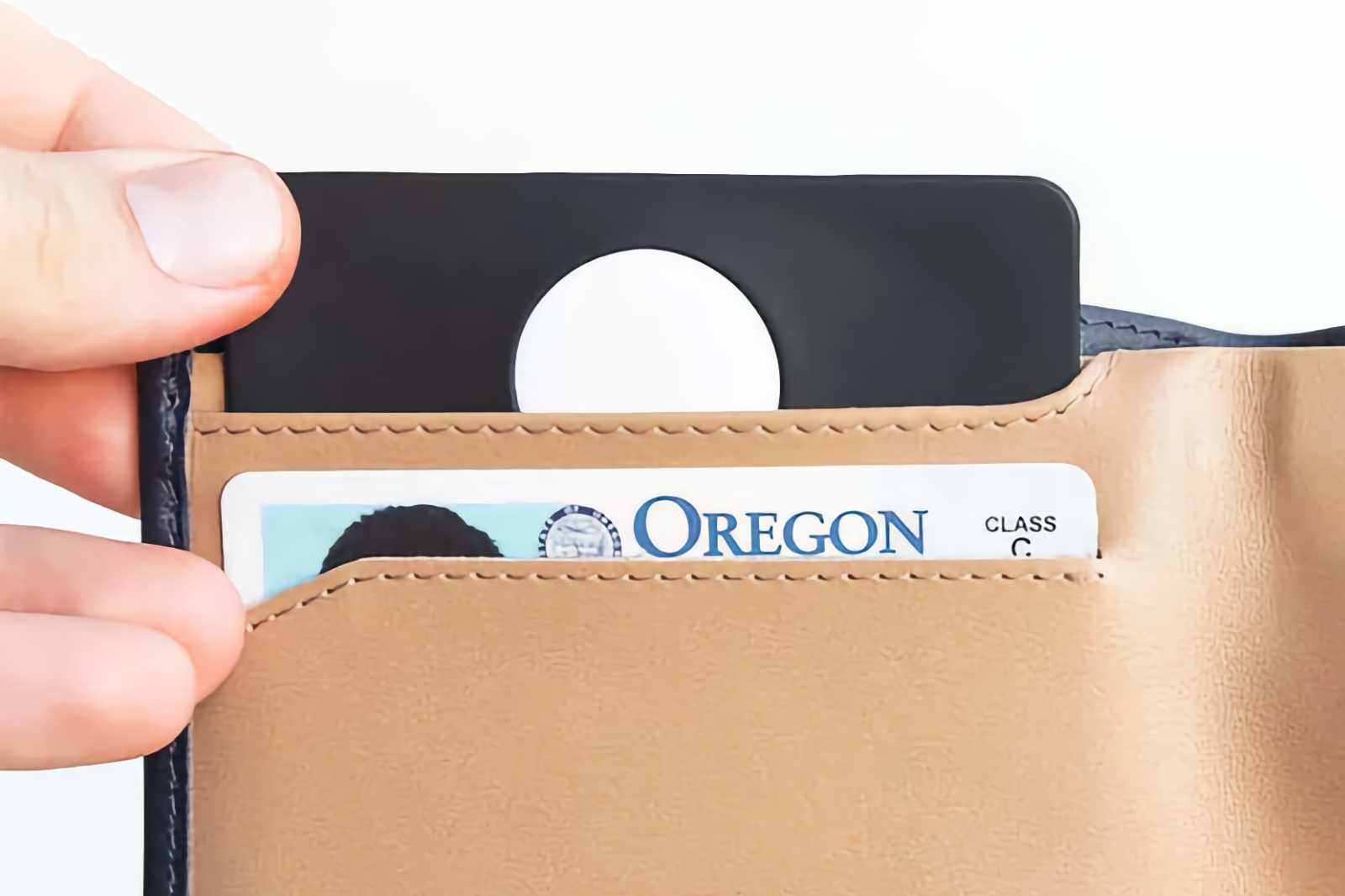 Designed to hold an AirTag firmly in place in a wallet, it comes in two form factors: standard, 3.25 by 1.5 inches (83 by 38 mm), and compact, 2 by 1.5 inches (51 by 38 mm). Both are 0.05 inches (1.3 mm) thick. The more rectangular style works well in billfold slots; the squarer design in other parts of a wallet. With the AirTag exposed front and back, there's no additional blocking beyond your wallet to block wireless signals for tracking and Precision Finding.–Glenn Fleishman
Read our full
TagVault: Wallet review
Nomad Card for AirTag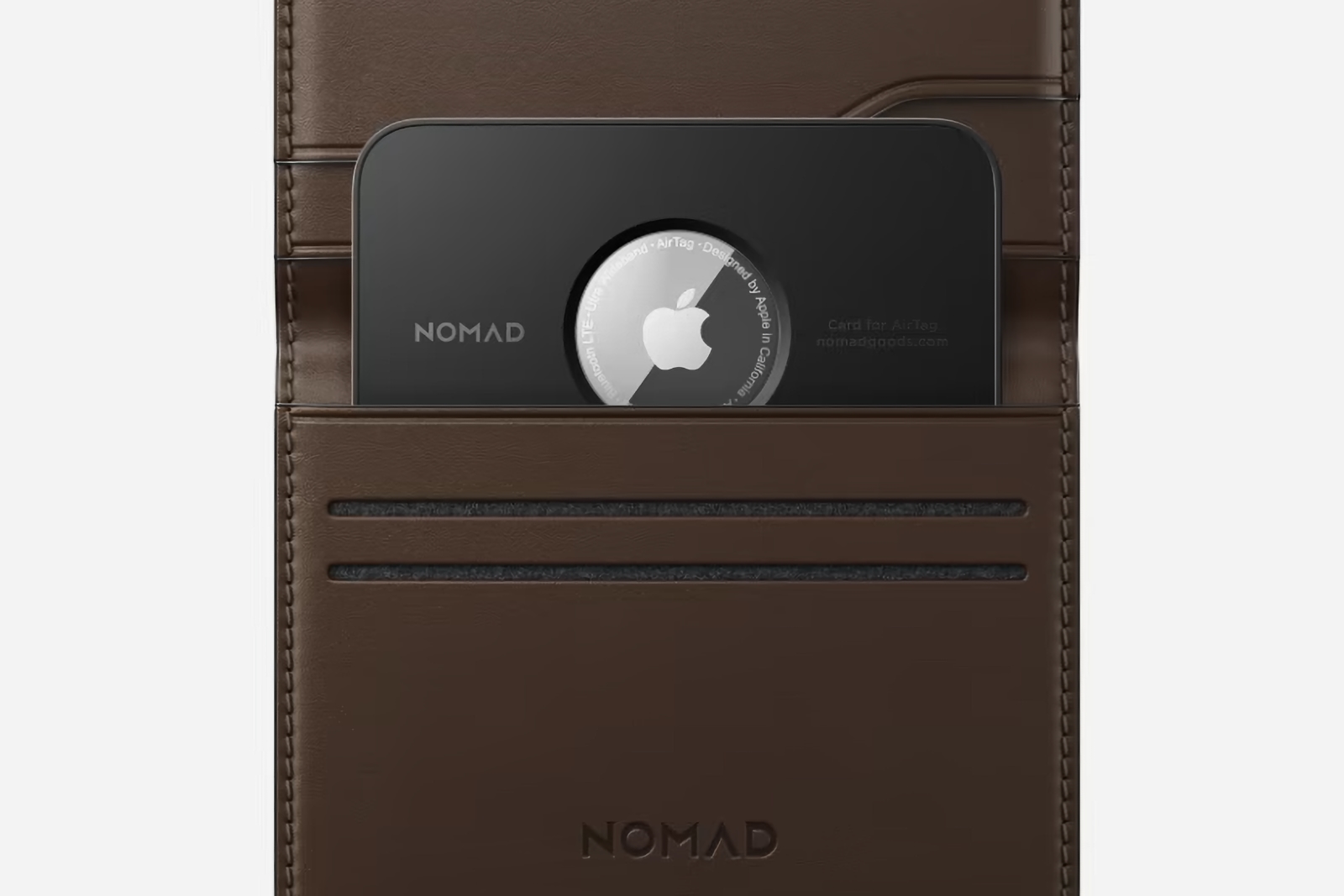 Price When Reviewed:
$19.95
Though it tapers to the edges, the Card for AirTag is 3.2 by 2.1 by 0.2 inches (54 by 82 by 5 mm) at its largest. The AirTag sits like a gem in its center, bulging slightly outwards to 0.3 inches (8 mm). A combination of soft and hard materials–polycarbonate and TPU rubber–provides both a nice outside feel and the rigidity and flexibility to insert an AirTag into the Card's opening with a satisfying click.–Glenn Fleishman
Read our full
Nomad Card for AirTag review
AirTag mounts
Other types of AirTag cases and holders
Olixar Apple AirTags Anti-Scratch Protector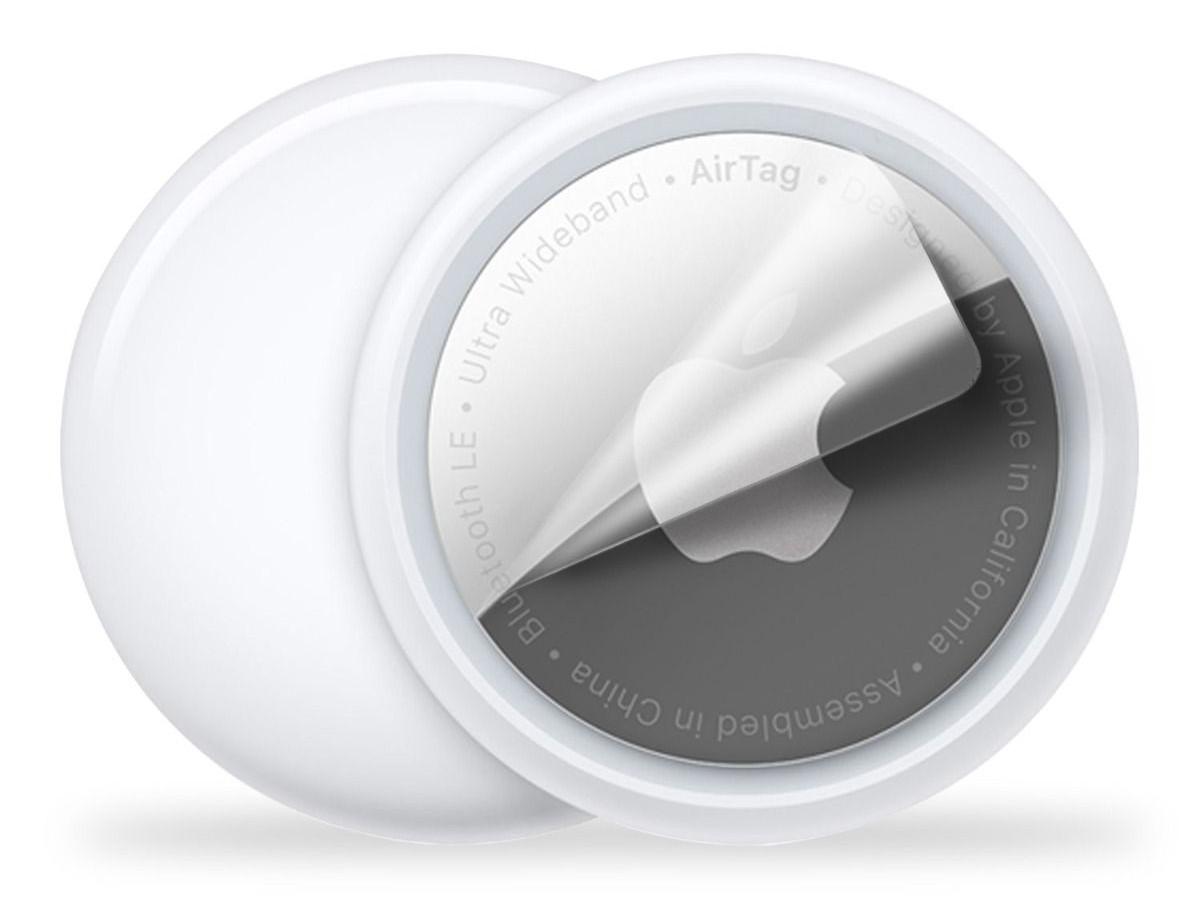 Price When Reviewed:
$11.99
The AirTag is a little prone to picking up scuff marks, and many of the holders in this roundup leave at least one of its surfaces uncovered and vulnerable to damage. If this is something you're concerned about, consider buying a "screen" protector for your tracker–it hasn't actually got a screen, of course, but the same principle applies. Olixar includes two TPU film covers in the pack, along with ethanol wipes and a cleaning cloth for preparing the AirTag, and an application card for smoothing out air bubbles.–David Price
ElevationLab TagVault: Bike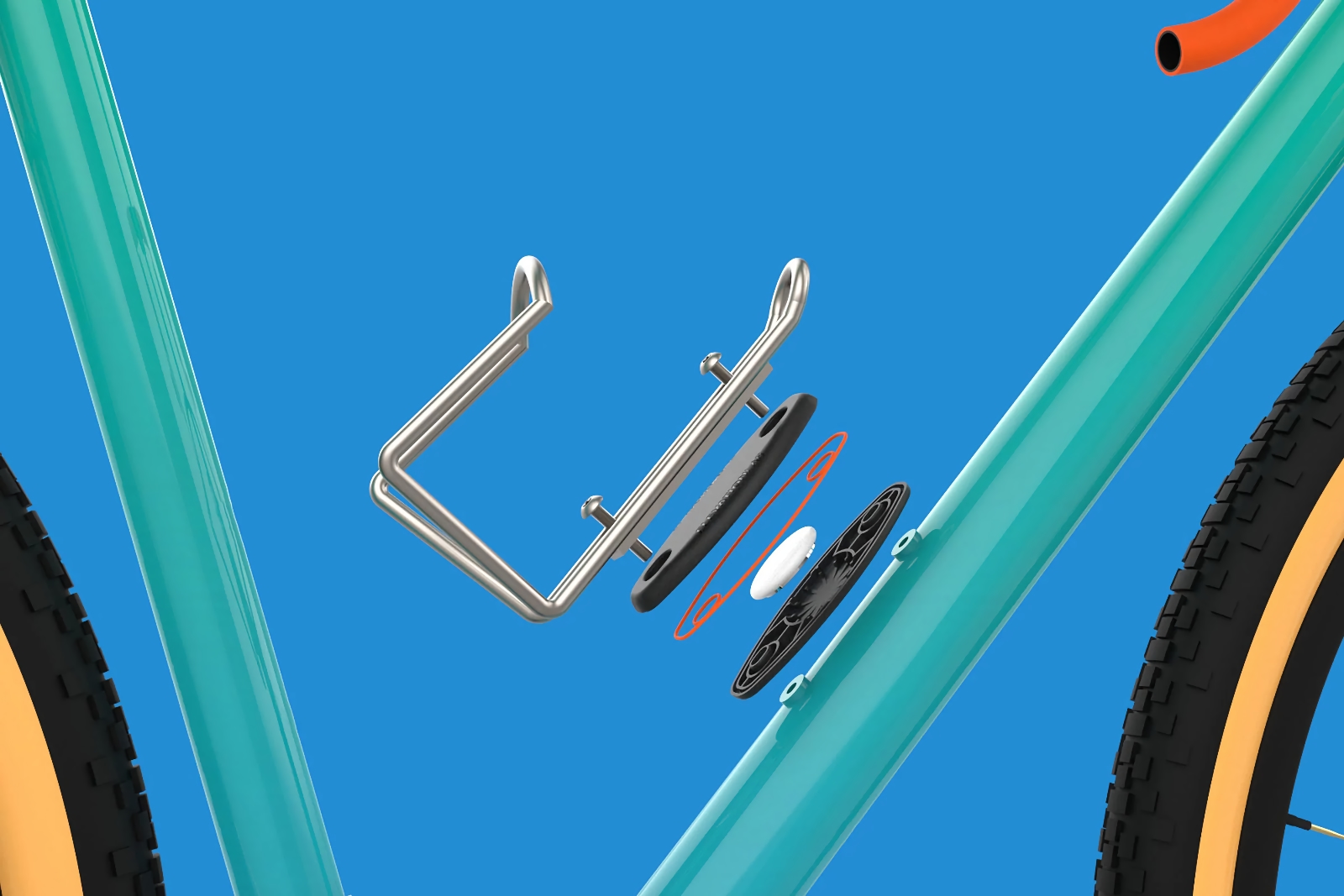 Price When Reviewed:
$19.95
The TagVault: Bike is a lozenged-shaped plastic shell that houses the AirTag AirTag nestles inside its waterproof seal. It attaches to a bike via the bike's water bottle mount, using longer screws to attach the bottle cage, or shorter screws if you don't attach the cage. The case is a matte black, rendering it unobtrusive. Screwed in between a cage and the frame, a thief would first have to recognize it and then work hard to remove it quickly.–Glenn Fleishman
Read our full
Elevation Lab TagVault: Bike review
What you can expect in an AirTag case
Because the AirTag comes in a single variety, you don't need to choose which kind to acquire. Apple sells them singly ($29) and in a four-pack ($99). Engraving is free.
An AirTag regularly broadcasts 2.4GHz Bluetooth signals with an encrypted device ID for other Apple devices to pick up and relay along with those devices' locations. The 2.4GHz band penetrates solid objects well, but case designers need to be mindful of materials that have the potential to block the signal. In our survey of AirTag cases, we didn't find a case so far that had that design problem.
AirTags also use ultrawideband (USB) technology for Precision Finding, exclusive to Apple's own Find My items. Precision Finding lets an iPhone with UWB identify the direction and distance within inches when it's within about 15 to 30 feet (4.5 to 9 m).
Consider to what use you may put an AirTag to determine the features you want:
Purpose: Cases exist in enough variety that you can find one designed as a luggage tag, another as a stylish keyring, and another to resist enormous amounts of damage. Figure out where you want to put the AirTag and match the case to it.
Water resistance: Many cases feature some degree of water resistance, some using the IP rating that defines precisely how much. If you're using an AirTag outside or on a pet's collar, you may want one with a high degree of resistance. When attaching to a bag or keyring, it may seem less important or not important at all.
Ring, clip, loop, or carabiner: Case makers offer many variants on attachments. Some include a simple hole to attach a keychain, while others incorporate a keychain as part of the product and may include a keyring. You can purchase multiple cases built into a carabiner, including one with a three-digit combination lock. You can also get a string or similar loop design, in which the case passes through a loop and pulls tight on a handle without a knot.
Removable or adhesive: You might want an AirTag case that's easy to move about or attach and reattach. Other cases include adhesive for semi-permanent fixed attachment.
Hidden for theft recovery: Some cases are designed to hide an AirTag, making its presence less apparent and thus less likely to be discovered if stolen; others are obvious, such as in a keychain or luggage tag. Temper hideability with the knowledge that Apple's anti-stalking features built into AirTag tech makes them discoverable to criminals with a smartphone.Shows the front: Conversely, some cases show off an AirTag, revealing its front where you might have had added custom engraving from Apple with an emoji or text. You might want to see that engraving to differentiate among AirTags you own.
Cost: Cases generally cost from about $20 to $35—around the price of a single AirTag. However, there are outliers below $10 and above $40. It's all about the function, ruggedness, and complexity of purpose. Some charge extra for style.
How we test AirTag case features
For each kind of case, we rated them based on specific features around which they were designed. These include:
Easy to insert the AirTag for secure retention: Every case has a slightly different approach to getting an AirTag inside. Some cases have an elaborate locking procedure or require removing and restoring four tiny screws to preserve a waterproof seal. Others are simple as sliding the tag into a holding or popping it into a rubber ring.
Attaches securely for attachable cases: We tested cases that market themselves as attachable at how well they succeed at that task. Cases may come with or be part of a keyring, carabiner, wrist strip, or pet collar, or may have an adhesive to stick on to objects, like the inside of luggage.
Access for battery replacement: Apple expects an AirTag battery to last for about a year in everyday usage, which it defines as one case of Precision Finding and four tones played per day. A case should allow access that isn't maddening for replacing the battery every several months to a year.
Robust against bumps and bangs: Only a few kinds of cases can avoid the wear and tear of bumping against other objects. Most need to be constructed with that in mind. For cases exposed to other surfaces, we look at whether the materials and build quality give confidence in them provide lasting value.
Blocks access to remove: A handful of cases provide a security element intended to prevent access to an AirTag without excessive force—the AirTag would have to be destroyed to remove it. We rate these cases on whether they seem able to prevent or deter everything but destruction.
AirTag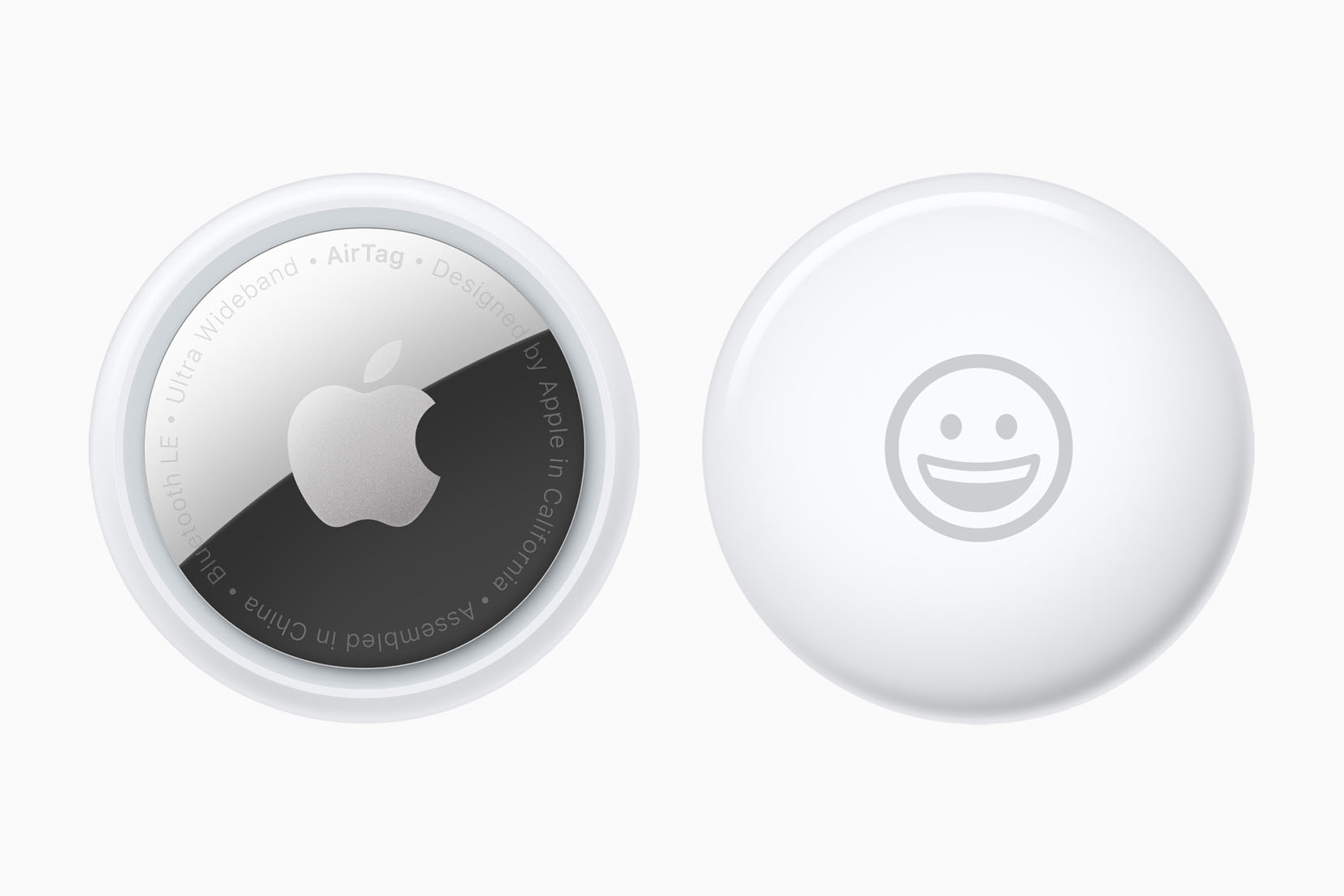 Price When Reviewed:
1 pack $29 | 4 pack $99
Read our full
AirTag review
AirTag 4 pack