The past few years might have been overshadowed somewhat by the pandemic, but that hasn't stopped Apple from overhauling most of its product range, including getting almost all the way thorough transitioning the Mac from Intel to its own processors.
In 2022 we saw Apple launch the iPhone 14 series, three new Apple Watches a new set of AirPods Pro, a new-look 10.9-inch iPad, the Mac Studio, and the M2 MacBook Air and M2 13in MacBook Pro, among other updates.
In this article we take a look at what we expect Apple to launch in 2023. We've investigated every rumour and trend we could find to bring you our predictions. Read on to find out what could be in store.
What Apple has released in 2023, so far
Apple hit the ground running in 2023 with new Macs and a new HomePod in January!
What Apple released in 2022
What new Apple products are coming in 2023?
In the sections below we've spilt products into categories including Mac, iPad, iPhone and some new product categories. Read on to find out what to expect.
You may also like to read about Apple's Events for 2023.
Apple
New Macs
It's now about two and a half years since Apple revealed, in June 2020, that it would be transitioning all its Macs from Intel processors to its own silicon within two years. Apple's already updated many of its machines, including the MacBook Air, Mac mini, 24-inch iMac, 13-inch MacBook Pro, 14-inch and 16-inch MacBook Pro, and launched the Mac Studio. Plus at WWDC in June 2022 Apple introduced the M2 chip in the MacBook Air and 13in MacBook Pro. Read Everything you need to know about the M2.
That still leaves the following Macs in need of an Apple silicon update. Here's what we're still expecting to arrive:
iMac
A M2 iMac–and we hope an M2 Pro iMac–could/should be in the pipeline at Apple. Perhaps even the revival of the iMac Pro.
When? WWDC 2023
Mac Pro
Work is said to be underway on the Apple Silicon Mac Pro, which could feature an M2 Ultra or even an M2 Extreme (although the M2 Extreme is now looking unlikely).
Read more here: The next Mac Pro: Everything we know.
When? WWDC 2023
15-inch MacBook Air
Rumors of a larger MacBook Air have been circulating for some time and 2023 could be the year we finally see a bigger MacBook Air.
When? WWDC 2023
New iPads
Dominik Tomaszewski/IDG
We got a peek at iPadOS 16 at WWDC and the final version of iPadOS 16 is expected in October (read about what could be coming in iPadOS 16). Here's the new hardware we expect to arrive alongside the OS update:
iPad mini
A new iPad mini – seventh generation – could be coming in 2023.
Read: iPad mini 7 rumors
When? Fall 2023
Bigger iPad Pro
There could be a 14-inch iPad Pro coming from Apple. Mark Gurman predicts that Apple will release a 14-inch iPad Pro in 2023.
When? Fall 2023
New iPhones
The arrival of a new set of iPhones in September 2023 is highly likely, but will other new iPhones arrive earlier in 2023?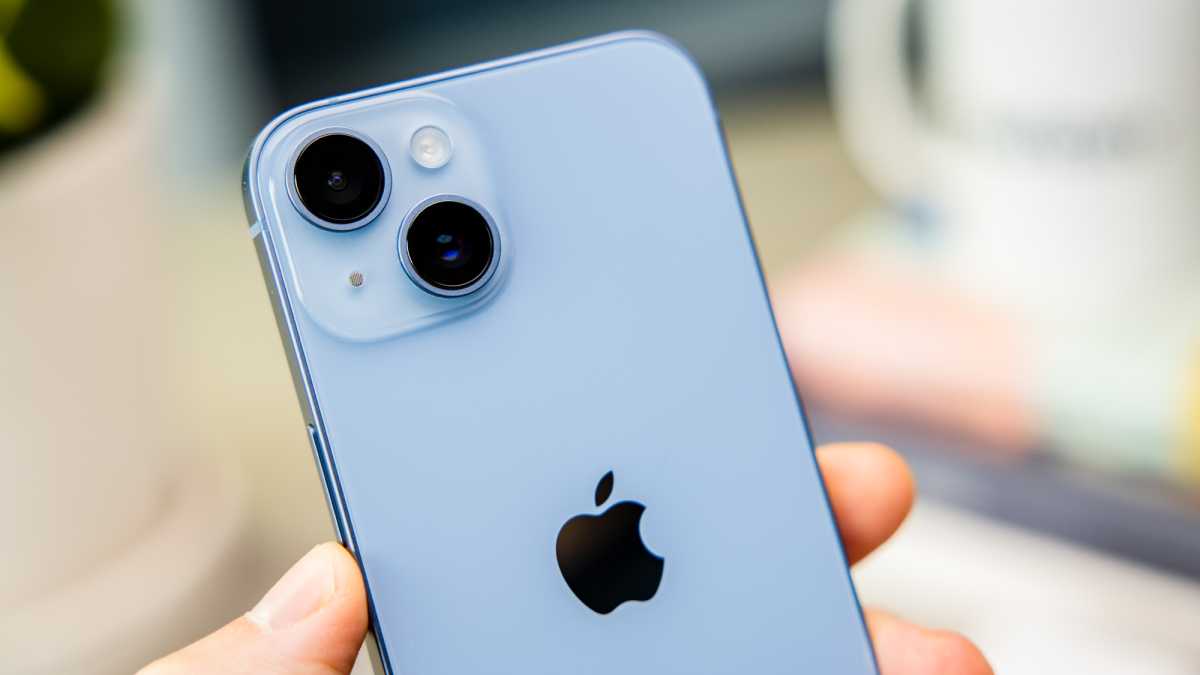 Dominik Tomaszewski / Foundry
iPhone 15
The iPhone 15 (and Plus, Pro and Pro Max) is likely to arrive, like clockwork, in September 2023.
Read: iPhone 15 rumors
When? September 2023
iPhone SE Plus
This is a long shot, but a few years ago now there were rumors that Apple could launch a bigger version of the iPhone SE Plus – which would mean that those who want a big iPhone and a Home button would have an option.
Read about the iPhone SE Plus
When? TBC
New Apple Watch
There's bound to be at least one new watch in 2023. If Apple launches an Apple Watch Series 9 we could possibly see some Apple Watch Ultra features make their way to that device.
Read more about the Apple Watch Series 9.
New categories
If Apple was never to innovate away from the products it makes right now it could be left behind as technology progresses. It's no surprise therefore that the company is working on various new areas. We don't expect all of these to land in 2023, but rumors suggest that some of them still could arrive sooner rather than later.
Also read: New Apple products that could debut in 2023
HomePod with screen
We do hope there is some truth in the rumours that Apple is working on a HomePod with a screen. We've always said that a screen would make the HomePod infinitely more usable, but perhaps we are the only ones who hate having to talk to our speaker.
A screen would extend the uses of the HomePod beyond audio into visual – so you could watch podcasts and news reports and YouTube videos, but most usefully communicate via FaceTime.
So far all Apple has done is brought back the full size HomePod that it removed from sale.
Read: HomePod with screen rumours.
When? Spring or WWDC 2023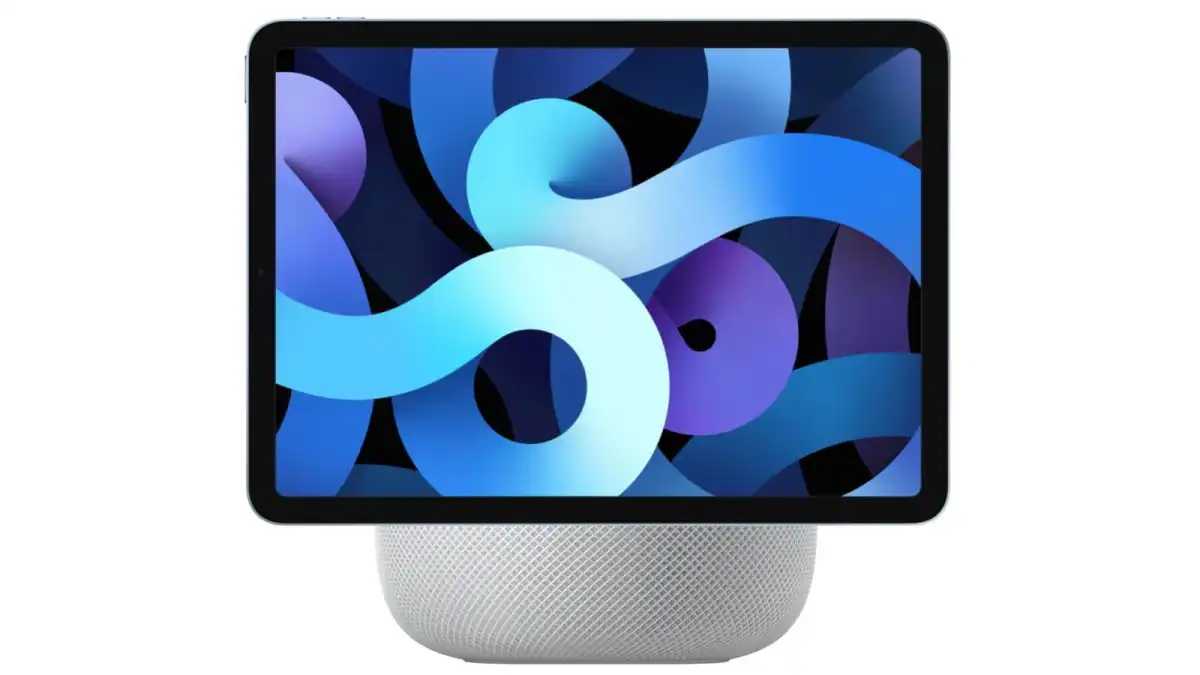 Foundry
AR Glasses/Mixed Reality Headset
Apple's made clear its interest in augmented reality, and we may hear more about its plans to make AR Glasses. The rumors suggest that we could see Apple's AR or VR headset product in 2023. Apple's upcoming xrOS may even be the start of a whole new ecosystem of devices.
We hope that Apple will show off something at WWDC 2023 in an attempt to get developers to design apps for the new device, but we expecting to see a final product yet.
Read about Apple's AR Mixed Reality headset
When? Spring or WWDC 2023
Gaming console
There are even rumors that Apple could have plans to release a games console – or at least an Apple TV with improved gaming credentials.
Take a look at Apple games console rumors.
When? Fall 2023
Car
A round up of Apple rumors wouldn't be a complete round up without the latest iCar rumors. This is a rumor that has been going for years–it's in the same territory as the long-rumored Apple television.
As for whether the Apple is a car or car software nobody is sure, but Apple has definitely had a team working on the project over the years.
Read more here: Apple Car rumors