When the Mac mini launched in 2005 as the first BYODKM Mac (bring your own display, keyboard, and mouse), it had the potential to be one of the most popular Macs ever made. Nearly two decades later, we think it's a great option as an entry-level Mac, but it hasn't really lived up to its hype, as specs, prices, and performance never quite reached the heights we expected, until now that is.
Apple has updated the Mac mini with both M2 and M2 Pro chips. We are most excited about the M2 Pro Mac mini and that's what we will be discussing here. We discuss the M2 Mac mini separately.
There have been rumors for some time suggesting that Apple was intending to enhance the Mac mini–but when Apple introduced the Mac Studio in March 2022 it looked like that was the pro-version of the Mac mini that had been predicted.
However, while the Mac Studio features M1 Max and M1 Ultra processor, making it a fantastic computer, there was still a big gap in the lineup with no desktop Macs offering a Pro variant of the M1 or M2. This is why Mac fans have been hoping that Apple would offer a Mac mini with an M2 Pro chip, and their wishes have come true.
The new M2 Pro Mac mini offers 10-Core CPU, 16-Core GPU, 16GB Unified Memory and 512GB SSD Storage. There are also four Thunderbolt 4 ports (compared to the two in the M2 Mac mini). Upgrade options include a M2 Pro with 12‑core CPU, 19-core GPU, 32GB unified memory, and up to 8TB SSD.
The new Mac mini went on sale on January 24, 2023. Read more here: Apple unveils cheaper M2 Mac mini, long-awaited M2 Pro upgrade option.
---
M2 Pro Mac mini: Release date
It feels like we've been waiting for the Mac mini with M2 Pro to arrive for a long time, but the wait is now over. The new 2023 Mac mini started shipping on January 24, 2023.
You can order a new Mac mini with M2 Pro on Apple's website here. Alternatively, save some money by taking a look at our round up of the best Mac mini deals.
M2 Pro Mac mini: Price
The price is higher than the old Intel model that Apple had kept on sale for $1,099/£1,099. The new M2 Pro starts at $1,299/£1,399.
We had anticipated an increase in price compared to the four-year old Intel model, which was introduced in 2018. While it's a lot higher than the standard M2 Mac mini (which sells for $599/£649 and $799/£849), it's still a reasonably good deal when you compare to the similarly speced M2 Pro Macs Apple sells:
Mac mini with M2 Pro Chip: 10-Core CPU and 16-Core GPU, 512GB: $1,299/£1,399
14-inch MacBook Pro with M2 Pro Chip: 10-Core CPU and 16-Core GPU, 512GB: $1,999/£2,149
Mac Studio with M1 Max Chip: 10-Core CPU and 24-Core GPU, 512GB: $1,999/£1,999
Apple Mac mini (M2 Pro, 2023)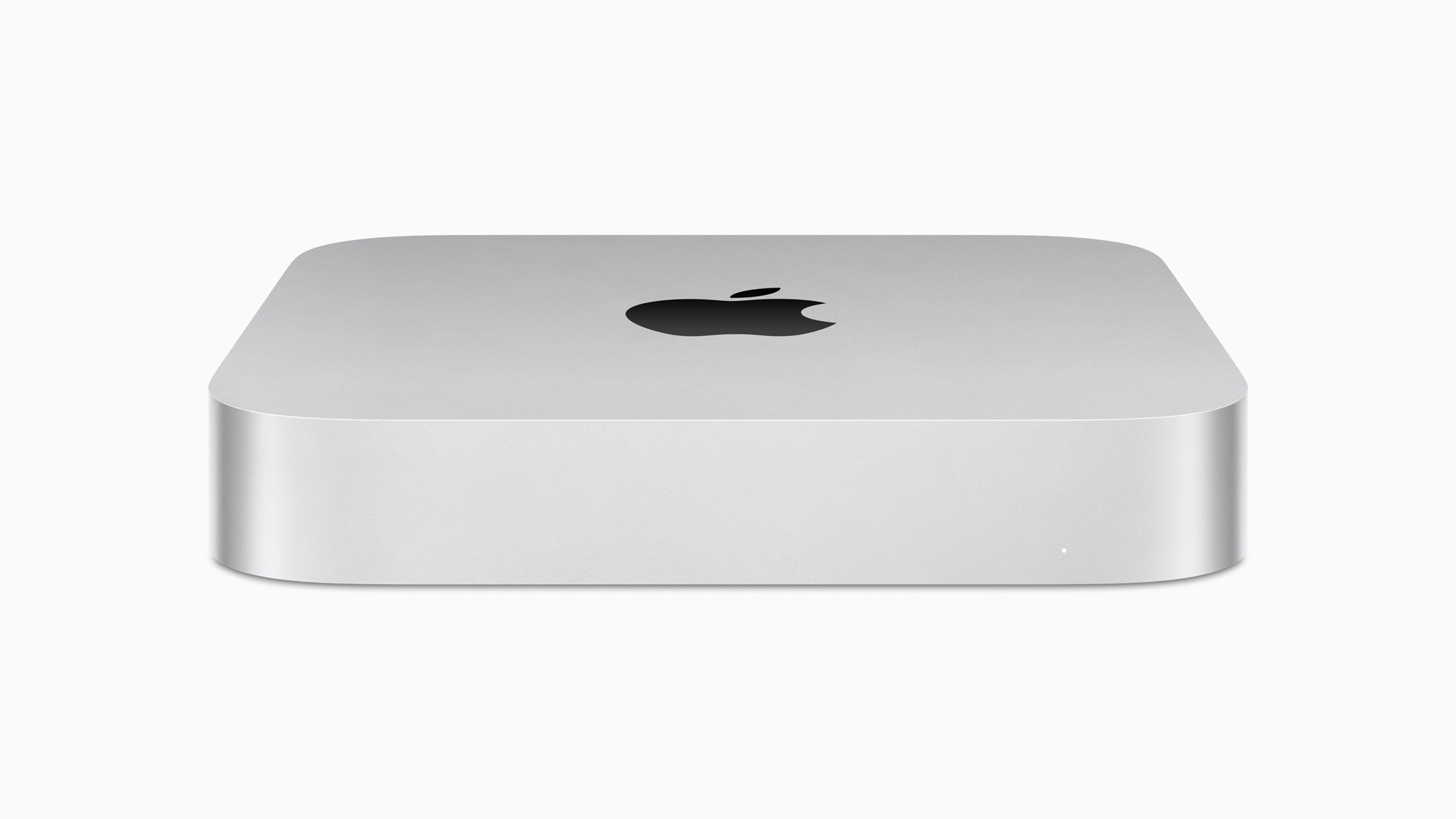 Price When Reviewed:
$1,299
M2 Pro Mac mini: Design
The Intel version of the Mac mini looked different from the M1 Mac mini: the Intel model was a darker Space Gray shade while the M1 model was silver. Space Gray used to signify the 'Pro' status of a Mac.
Both the M2 and M2 Pro Mac mini models are just available in silver. There is no Space Gray option.
The new model offers a similar same array of ports to the Intel model, as expected. There are four Thunderbolt/USB-4, two USB-A, ethernet, HDMI, and a 3.5mm headphone jack.
Apple doesn't ship the Mac mini with an Apple keyboard, you need to provide your own or buy one from Apple. Apple offers the Apple keyboard with Touch ID as an option.
Find out about the other new products coming from Apple here: Every new Apple product coming in 2023.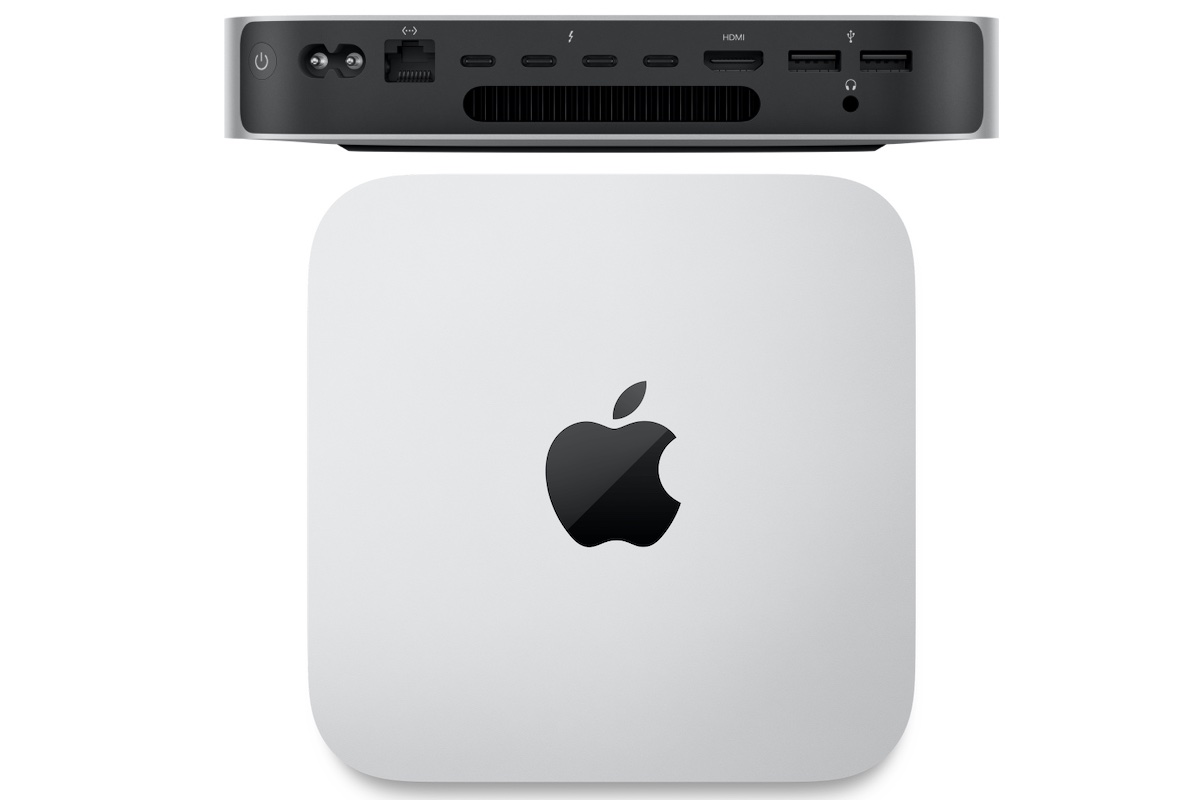 Apple
M2 Pro Mac mini: Processor and RAM
The Mac mini with M2 Pro Chip offers up to 12-Core CPU and 19-Core GPU, 8TB SSD and 32GB unified memory as build to order options.