Superguides
The Macworld Superguide series offers thorough reference guides to help you learn about specific topics. These books are produced by the Macworld staff and are packed with practical how-tos, in-depth features, tips and tricks, and more.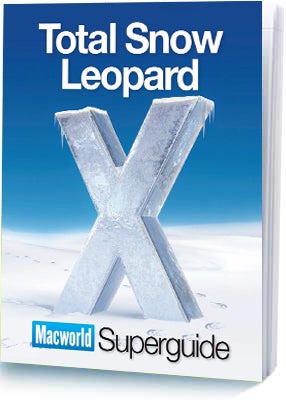 Superguide
Total Snow Leopard
Every time Apple releases a new operating system, we pull together the most essential, in-depth, and up-to-date information about the Mac OS and create a new book that gives our readers access to it all in one place. With Snow Leopard now out and rapidly gaining acceptance, it's time for us to release Total Snow Leopard.
| | |
| --- | --- |
| Publication Date | November 3, 2009 |
| Page Count | 104 |
| Language | English |
iPad Starter Guide, 3rd Edition
| | |
| --- | --- |
| Publication Date | May 13 2011 |
| Page Count | 194 |
| Language | English |
| ISBN/EAN13 | 0984615830 / 9780984615834 |
| Binding Type | US Trade Paper |
| Trim Size | 6.14" x 9.21" |
| Color | Full Color with Bleed |
| Related Categories | Photography / Reference |
Nobody spends more time with Apple's computers and software than the writers and editors at Macworld, the world's foremost Mac authority in print and on the Web.
Every year Macworld publishes huge amounts of photo-related advice including tips for shooting, managing, editing, and printing digital photos. Now this wealth of information is available all in one place, updated for iPhoto '11 and organized in an easy-to-follow guide.
The Digital Photography Superguide is bursting with the latest insight and advice for every aspect of digital photography on the Mac. If you're shopping for a new camera, you'll find useful, up-to-date guidelines for picking the right one for your needs. Once you have a camera, this book will help you take better pictures with shooting tips and tricks from professional photographers.
As your photo collection grows, use this book to stay organized and to help bring out the best in your images with iPhoto '11, Apple's excellent photo manager and editor. We'll show you how to take advantage of the newest features, including face recognition and GPS support. We've also got tips to help you print your pictures yourself, scan old negatives and slides, get the best results from an online photo service, and have fun with Web galleries and more. You'll also learn the best ways to back up your photos so you don't ever lose precious memories. If you love seeing what your digital camera and Mac can do together, this is the book for you.
Want to try the book before you buy? Click here to download a 34-page sample! (Control-click on the link and download it to your Mac for viewing in Preview or Adobe/Acrobat Reader.)
About This Superguide:
Following in the footsteps of our popular, everything-in-one-place guides to Mac OS X (Total OS X, Total Panther, Total Tiger, andTotal Leopard), Total Snow Leopard is an information-packed 102-page book featuring just about everything you'll need to know about Snow Leopard-all features, great and small.
We've taken the best of Macworld's coverage of Mac OS X and distilled it into this book, including contributions from such luminaries as Christopher Breen, Glenn Fleishman, Dan Frakes, Rob Griffiths, Joe Kissell, Ted Landau, Kirk McElhearn, Rich Mogull, Dan Moren, Jonathan Seff, Michael Scalisi, Derrick Story, Ben Waldie, and Sharon Zardetto. The book includes information to help you set up Snow Leopard smoothly and take advantage of its most important features. It'll also help you master the Web with Safari 4, get e-mail with Exchange, keep your Snow Leopard Mac secure, and increase productivity with text substitutions and the Services menu.
There's a lot of stuff in Total Snow Leopard, to be sure. And it's available in several different formats, so you can choose the one that works best for you. If you're interested in a PDF (suitable for viewing in Preview or Adobe Reader), you can buy one and download it immediately for just $12.95. Or you can get it as a high-quality, full-color paperback book for $24.99. Don't want to download the PDF? You can also get it mailed to you on CD-ROM for $12.95.
And if you want to see more before you pony up your hard-earned cash, I completely understand. So we've created a 10MB downloadable sample from the book for you to check out, just to give you a taste.
We think this book is a great resource for everyone who uses Snow Leopard and hope you enjoy our Superguide. If you're looking for more help with OS X, iOS, and all things Apple, make sure to check out our other Superguides, including Mac Gems Superguide, iPhone Photography Superguide, iPad Superguide, and iPhone 4S Superguide.