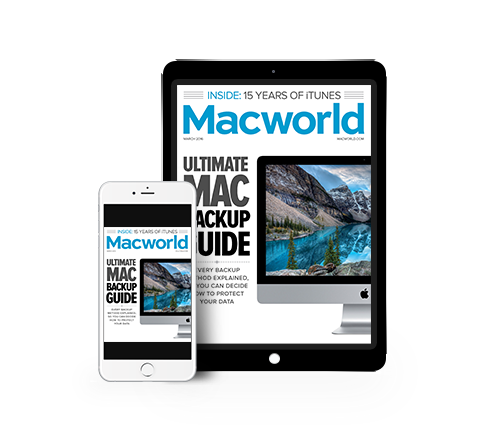 Follow the directions below to get access to the Macworld Digital Edition on iOS.
Not currently a subscriber? The Enhanced iPad Edition is available as part of the Macworld Digital All-Access Pass, now available for purchase for $19.97 annually. Alternatively, you can purchase a recurring subscription for $1.99 monthly, or a single issue for $6.99, in the app.
---
About the Macworld Digital Magazine Edition
Links to web pages, app reviews and product reviews.
Enhanced text view.
Full issue search.
Back issues are stored on your iPad.
Bookmark articles.
Share content via Twitter and email.
Get access in 3 easy steps!
---
1.

Download the free Macworld Digital Magazine App.

Visit Macworld Digital Magazine (U.S.) on your iPad, or search for "Macworld" within the App Store and click on "Macworld Digital Magazine (U.S.)."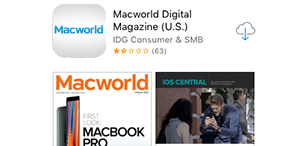 Tap to install the Macworld Digital Magazine app. Note: Requires iOS 8 or later.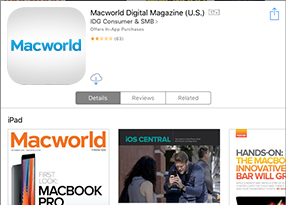 2.

Open the app, and locate "Sign In".

Once the app is installed, find and tap on the Macworld Magazine icon.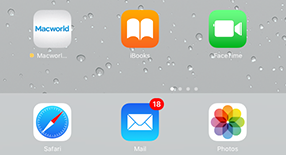 Once you've opened the Macworld Digital Magazine App, tap on the three horizontal lines in the upper left corner.

Navigate to the bottom and tap Sign In.

If your subscription is directly with us, tap the bottom "Subscriber" button. Tap the blue iTunes button if your subscription is with iTunes.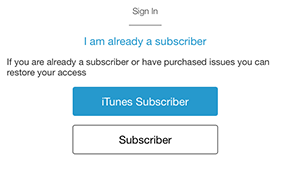 3.

Sign in, download your issues and start reading.

Sign in with your email address and password. If you require assistance, please email customer service or call us at (800) 288-6848.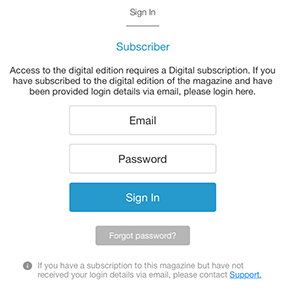 Tap on the cover image of the issue that you'd like to read and tap Download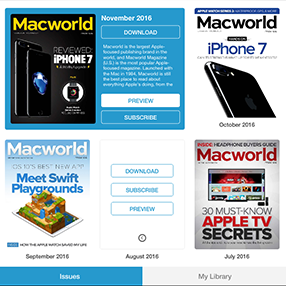 Tap View to begin reading.